Scottish youngsters claim to be UK's best savers
The Royal Bank of Scotland's MoneySense programme survey of 2000 youngsters shows that young Scottish savers believe they are the best at saving money in the UK.
Almost two thirds of Scottish 8-19 year olds say they think they are good at saving money with over half saying they are saving more money than they used to. 2000 youngsters were questioned as part of the national survey carried out by Royal Bank of Scotland's MoneySense programme to find out more about young people's financial knowledge and their attitudes towards money.
The survey also found that Scottish youngsters were most likely to agree it's important to save money, around 9 in 10 (92%), compared to just over 8 in 10 in Wales (84%). Youths in the South East and Yorkshire find it the most difficult to save money (44% in both regions).
Older youths in Britain seem more likely to say they need more money to be happy. A much higher proportion of 19 year-olds believe they need more to be happy compared to 8-year-olds (57% vs 36%). 8-19 year olds in London are most likely to say they need more money to be happy (60%) and are also the most likely to say that there is no point in saving money (9%).
Thom Kenrick, Head of Community Programmes at The Royal Bank of Scotland said:
"Youngsters in Scotland are clearly aware of the advantages of saving money but more needs to be done to help young people learn about managing their finances. Being in control of your money and properly budgeting is a major part of being able to feel happy about your financial situation and that is why the MoneySense programme hopes to reach even more youngsters this year."
One of the biggest financial education programmes in the country, MoneySense has been helping young people for 21 years. It is the only programme that supports 5-18 year-olds, both at school and at home and is built around real-life money moments. These money moments could be a young person opening their first savings account, getting a mobile phone, or making a budget when they're planning to leave home.
The MoneySense programme celebrated its 21st anniversary last year and is providing more teachers than ever before with resources to help young people understand money. Over 6000 teachers have signed up since the programme was re-developed in October to receive free teaching resources through www.mymoneysense.com.
Related articles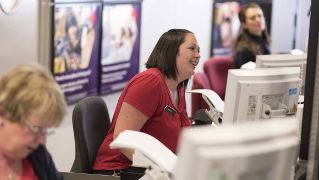 Guest blog: Improving access to banking
Sian Williams, Head of National Services at inclusion charity Toynbee Hall and a Financial Inclusion Commissioner, blogs on the launch of the FCA's Occasional paper on Financial Access.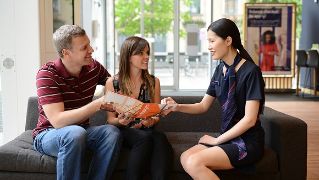 Leading the pack on financial education
Following the release of our Sustainability Report 2015, our Director of Sustainability, Kirsty Britz explains how supporting financial education is helping today's customers and those of tomorrow.
We're now NatWest Group
Come and visit us for all our latest news, insights and everything NatWest Group.