Scottish businesses optimistic about growth prospects
Results from latest Royal Bank of Scotland Business Monitor suggest economy is set to recover with modest growth predicted for the remainder of 2016.
The Royal Bank of Scotland Business Monitor has shown that a slowdown in the Scottish economy appears to be coming to an end and optimism is returning to Scottish businesses. Companies across the country are expecting to see an increase in business volumes, sales and repeat business during the next six months.
Despite expected falls in new business and continued concerns about the North East's oil and gas sector, businesses expect to see a rise in exports by the end of 2016.
The survey of 500 Scottish businesses revealed that 31% of firms reported that the total volume of business fell during the last quarter, compared to 30% who witnessed an increase in activity. However the -1% difference represents an improvement of 18 points since Q1 2016.
Exports have proved challenging for all businesses with the exports balance proving negative for the fifth consecutive quarter.
Just one in five firms (19%) stated that export activity rose, while one in four (26%) saw it fall. This balance (-7%) is an improvement of -22% for the first quarter of 2016.
However there is still some cause for concern in some areas. While one in three (35%) businesses enjoyed an increase in the volume of new business, regions with a strong association with oil & gas and agriculture, struggled. Both the North East and the Highlands and Islands reported no increase in new business volumes.
Stephen Boyle, Chief Economist with the Royal Bank of Scotland, commented:
"These results are encouraging. After a difficult period, growth looks set to resume, albeit modestly. Despite the continued drag from export markets and the oil and gas sector, the underlying strengths of Scotland's economy are re-asserting themselves."
Malcolm Buchanan, Chair, Scotland Board added:
"The findings of the Royal Bank of Scotland Business Monitor offer grounds for optimism. The feedback suggests positive, if modest, confidence levels are returning to the Scottish business community, something we hear regularly from our customers.
"But we cannot be complacent. The disparity between sectors and even regions shows that we must do everything that we can to help businesses succeed and offer the support required to make sure any improvement has longevity."
Related articles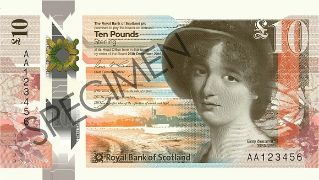 New £5 and £10 polymer notes unveiled
The Royal Bank of Scotland has today unveiled the designs for its new £5 and £10 polymer notes. It also announced that the Scottish novelist and poet Nan Shepherd will feature on the £5 note when it comes into circulation later this year.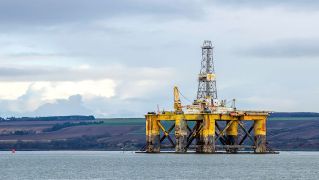 We're now NatWest Group
Come and visit us for all our latest news, insights and everything NatWest Group.