NatWest launches Manchester Piccadilly station branch
This is the first time a bank has opened a branch in the centre of a train station in the UK. It will have automated banking facilities available 24-7 for customers travelling through the station.
NatWest is today hosting a launch event for its brand new Manchester Piccadilly branch located in the centre of Manchester's iconic train station.

To celebrate the opening of this unique branch, customers are invited to visit the branch between 11.00 and 15.00 and staff will be on hand to answer any questions on the branch design and demonstrate the new facilities available. A short ribbon cutting ceremony will take place at 1pm. The branch will have its very own 'Manchester Mural', which will be completed by local schools.

The branch will be open seven days a week from 8am to 8pm on weekdays and 10am to 4pm on weekends and there will be mortgage advisers on hand throughout the day to help people whilst they wait for their train throughout the day. It contains upgraded cash machines and cash deposit machines as well as free Wi-Fi so customers can register and access online and mobile banking services. There also a number of appointment rooms in the branch.

Speaking ahead of the launch, NatWest Regional Director Michael Burrow said:

"I am delighted to be able to attend the launch of this new branch. There are more ways to bank with us than ever before, and NatWest's Manchester Piccadilly Branch makes waiting for your train less of an inconvenience. Customers can seize the opportunity to talk to one of our Senior Personal Bankers or get some online banking done, and early customer feedback has been overwhelmingly positive.

"This year we are investing more than £100m to upgrade our branch network so that it can better meet the needs of our customers, and the branch we have created in Manchester Piccadilly will support them with big life decisions such as taking out a mortgage or taking advantage of one of our free financial health checks".
Related articles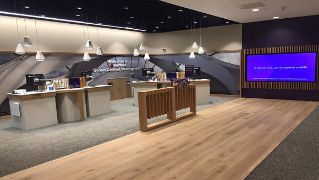 Latest news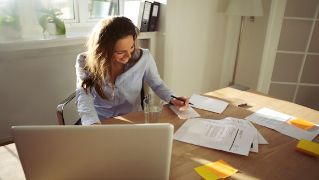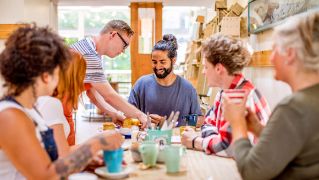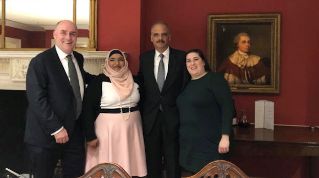 RBS Multicultural Network meets Eric Holder, 82nd US Attorney General
Simon McNamara, RBS Chief Administrative Officer and Executive Sponsor of the RBS Multicultural Network, recently hosted an event in discussion with Eric Holder, the first black US Attorney General. They discussed career, ethnicity, diversity and even a little bit of politics. At the event, Eric Holder shared his wisdom and experience with attendees from the RBS Executive committee and RBS Multicultural Network. Simon McNamara blogs about his experience meeting Eric, a BAME role model, and why diversity is so important to RBS.