NatWest customer supports the homeless
NatWest customer Rachel Holliday founded a hostel that has become one of the fastest growing social enterprises in the UK.
NatWest supported West Cumbria-based Community Interest Company (CIC), Time to Change, has provided temporary accommodation to dozens of homeless people.
Founder Rachel Holliday was 19 years old when she found herself homeless. She was one of the 'hidden homeless', walking the streets during the day but 'sofa surfing', staying in squats and other unsafe places at night. She got involved in alcohol and drugs and went into rehab in Manchester but then relapsed.
"It got to the point where I realised that unless I did something, I was going to die," she emphasises. "So I rang my mam and went back home."
Rachel moved back in with her parents, went back to college and completed her A-Levels. Soon after she went into paid employment and saved up enough money to buy a house.
In 2007, Rachel saw an advert for a job helping homeless people and decided to go for it. That was when she realised there wasn't a homeless hostel in Cumbria.
Rachel knew that it often takes months of being homeless before you can find somewhere to live. In that time you can lose your job, relationships and self-esteem. She wanted to find an empty building and set it up so she could help people from the day they become homeless.
At the time, figures from Shelter estimated there were around 1.4 million empty properties in the UK and 400,000 hidden homeless. Rachel wrote a business plan and opened up a CIC, but she needed a business bank account.
"No one would touch me because of my history," she emphasises. "But NatWest had helped me when I was homeless and provided a personal account, so I went back to them and they bent over backwards to help again. The bank opened a Business Account for me. I could see they really cared about what I was doing."
Rachel found an ideal building for the hostel in the disused Egremont Police Station and reached an agreement to lease it.
"Part of the deal was to prioritise ex-military personnel who were homeless in the area," says Rachel. "The Police Commissioner wanted to ensure there were no more soldiers on the streets."
Rachel raised £500,000 grant funding to convert the building to a hostel, which opened its doors in October 2015.
In 2015, Time to Change was named in the NatWest Top 100 Social Enterprises in the UK. Rachel is determined to help get more people off the streets. "It's worth remembering that most of us are just three pay days away from being homeless," she says.
Related articles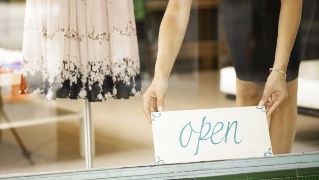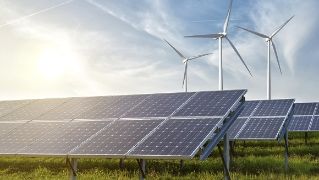 RBS supports SMEs with energy audit
More than 400 small and medium sized businesses (SMEs) have identified almost £10m of potential long-term savings through RBS's energy audit service.
We're now NatWest Group
Come and visit us for all our latest news, insights and everything NatWest Group.