NatWest announces new start-up business hub for Cardiff
NatWest has officially signed a deal to bring the Entrepreneurial Spark business accelerator hub to Cardiff's new 1 Central Square development.
Over 150 entrepreneurs from across Wales have already applied for a place at the hub – or 'Hatchery' – which will open its doors in August.
Run in partnership with NatWest and KPMG, the new hub will provide free support, mentoring, networking and office accommodation for around 70 Welsh entrepreneurs. Access will include physical office space; a start-up 'bootcamp'; dedicated mentoring; and regular events, workshops and training – all free of charge.
Businesses will also get access to Entrepreneurial Spark's unique enablement programme which works with them to develop the mind-sets and behaviours that make a successful entrepreneurial leader.
Applications are welcomed from any sector – from idea and early-stage businesses to those already trading and generating revenue – with the only criteria being a strong desire to want to grow and scale the business. Successful applicants enter the programme for six months - in either an August/September or February intake - with the most promising businesses given the opportunity to continue for a further 12.
Similar hubs in cities such as Leeds, Brighton, Edinburgh, Bristol, Birmingham and Glasgow have already helped to transform the support available to hundreds of local start-ups with events such as regular competitions for prizes of up to £50,000, as well as networking and support programmes that bring together a whole system of potential investors, experienced entrepreneurs and NatWest business managers.
Entrepreneurial Spark's recent 2015 Impact Report shows 88% of start-ups and early stage entrepreneurs who have been through Entrepreneurial Spark's unique enablement programme are still trading today. The report also highlights the scale of the support the accelerator is providing entrepreneurs across the UK. Since Entrepreneurial Spark was founded in 2011, the 660 businesses it has supported have had an aggregate turnover of £85,891,661 (£40m, in 2014), attracted £45,167,348 of investment (£18 million in 2014) and created 1,816 jobs.
On the announcement of the new hub in Cardiff, the Welsh Government's Cabinet Secretary for Economy and Infrastructure Ken Skates said: "It is great news that NatWest have chosen Cardiff for their latest Entrepreneurial Spark hub and I am pleased the Welsh Government has been able to support them in making this decision.
"We want to encourage and support entrepreneurs in Wales and recognise that they are essential for developing a strong economy, building companies and helping to create jobs. I have no doubt the hub will receive many applications, and I look forward to seeing the results."
The Leader of the City of Cardiff Council, Cllr Phil Bale, added: "I am delighted NatWest has decided to invest in a new accelerator hub in Number 1 Central Square. The free guidance, support and space will be an invaluable resource for local start-up businesses and I have been informed there has already been 150 enquiries from budding entrepreneurs.
"The decision by NatWest recognises the growth of new businesses in the city and the wider region which is recognised in the high occupancy rates of both council run and private sector funded incubation space. I am pleased the City of Cardiff Council were able to work with the NatWest team to bring this important facility to Cardiff which I hope will prove to be one of the most successful accelerator hubs in the UK.''
For more information on the Cardiff hub and details of how to apply visit www.entrepreneurial-spark.com
Related articles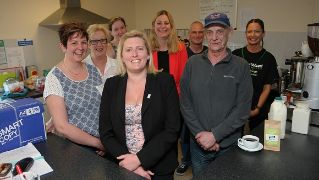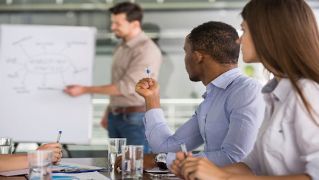 We're now NatWest Group
Come and visit us for all our latest news, insights and everything NatWest Group.