High skilled jobs see strongest growth in Q4 2015
Latest NatWest Regional Economic Tracker shows that strongest growth in Q4 2015 has been amongst high skilled jobs.
There are now 1.6 million more people working than there were in 2008, but they are not doing the same jobs as they were 8 years ago. The strongest growth has been seen in highly skilled categories occupied by managers and professionals, expanding by 12.5% since 2008 and a very healthy 2.5% in the last 12 months. Recent employment growth amongst medium skilled occupations has pushed job numbers there back above their 2008 level. Yet there are still fractionally fewer people employed in low skilled jobs than there were 8 years ago.
The effect of technological change on the labour market is clear to see in these results. Greater use of technology is improving the efficiency of many retail operations, the replacement of check-out staff with automated tills is one of the most visible ways this is happening and has contributed to the number of people employed as cashiers falling by over 70,000 since 2008.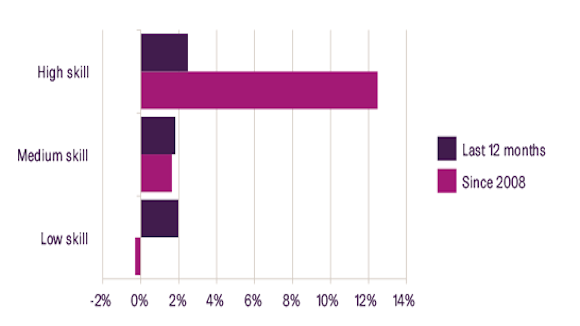 Different parts of the UK have had varied success in creating these high skilled jobs. Yorkshire & the Humber and the North West have both seen high skilled employment grow by over 5% in the last 12 months, powered by cities such as Manchester and York, both of which have more high skilled employment than the UK average. London and the South East have both strong concentrations of high skilled jobs, but last year both regions saw employment growth biased towards low skilled occupations with growth of over 4%.

High skilled employment in major towns and cities, by region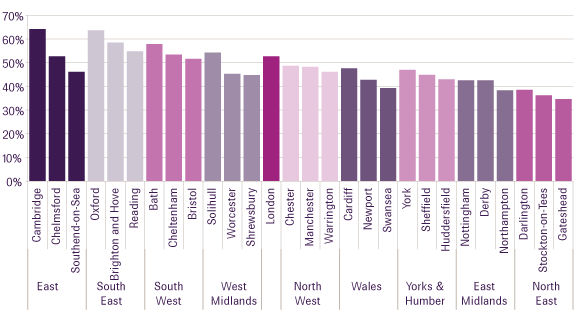 Source Office for National Statistics
Related articles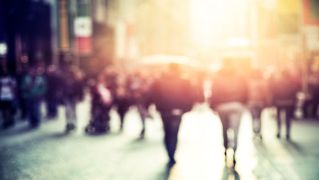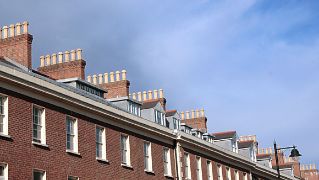 Latest news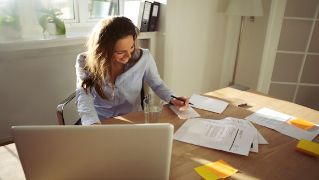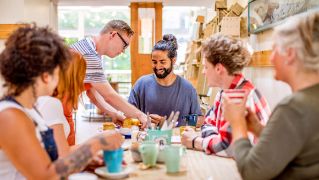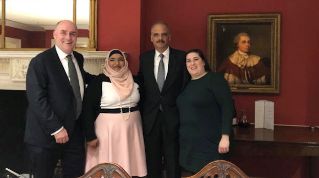 RBS Multicultural Network meets Eric Holder, 82nd US Attorney General
Simon McNamara, RBS Chief Administrative Officer and Executive Sponsor of the RBS Multicultural Network, recently hosted an event in discussion with Eric Holder, the first black US Attorney General. They discussed career, ethnicity, diversity and even a little bit of politics. At the event, Eric Holder shared his wisdom and experience with attendees from the RBS Executive committee and RBS Multicultural Network. Simon McNamara blogs about his experience meeting Eric, a BAME role model, and why diversity is so important to RBS.