Guest blog: Building relationships to tackle fraud
Leon Livermore, CEO of the Chartered Trading Standards Institute (CTSI), acknowledges the challenge posed by mass marketing scams and explains why strong relationships across the sector are important when preventing them.
Mass marketing fraud is an international criminal enterprise that results in £5 to £10 billion of consumer detriment every year. Typical mass marketing scams include bogus lotteries, clairvoyants and prize draws, and while they are generally aimed at the elderly and most vulnerable in our communities, people of all ages have been defrauded with the youngest known victim just 19 years old.
It is not uncommon for victims to lose tens of thousands of pounds and be forced to take out loans or re-mortgage their homes to cover the debt. By the time trading standards are alerted to a case all too often we find that victims, silenced by years of shame and embarrassment, have already lost their life savings.
We at the CTSI know that the trading standards profession is doing its best to catch the criminals behind these scams but with dwindling resources, we need private sector support more than ever.
Lots of great work is already taking place. Bank cashiers can, and often do, alert trading standards if they believe a customer is making a withdrawal to pay a criminal but, with increased levels of automation, it's possible for people to transfer cash to criminals without the need for human interaction, and that's a growing concern.
There are some other encouraging signs too. Take Michael King, a member of the RBS Investment Scams Team, who we presented with a Hero award at this year's CTSI conference.
Edinburgh-based Michael came to the rescue of a vulnerable customer hundreds of miles away, in the West Country. The elderly man was being repeatedly targeted by financial scammers and was set to lose a staggering £1 million, his life savings, in a pattern we have seen many times before.
Michael and others like him are doing exceptional work but therein lies the problem – it is not an exceptional crime. Most heart-breaking of all is that the victims are often so isolated that they view scam letters and phone calls as a welcome distraction, or company on an otherwise lonely day.
How we tackle loneliness in an ageing society is a job for all of society to deal with. However, increased collaboration across the consumer protection landscape and the financial sector is critical to help intervention by staff, front line or otherwise, before the criminals get their teeth into their victims and bleed them dry.
The trading standards profession is working hard to build relationships with major banks across the UK. NatWest, for example, has shown its support for the National Trading Standards Scams Team's new fraud awareness initiative - Friends Against Scams.
We feel financial institutions have a duty of care to their customers, especially those with a cognitive impairment like dementia, and in addition to training staff to spot problems, we need safeguards hardwired into the system.
We know the technical changes cannot happen overnight and we are grateful to banks like NatWest who are stepping up and looking at the challenges but, until we overcome them, more of our most lonely and vulnerable people will fall victim to financial crime.
Related articles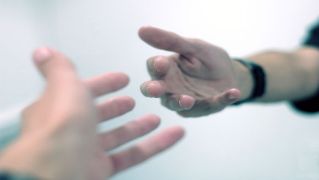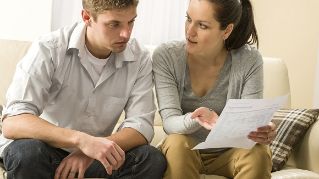 We're now NatWest Group
Come and visit us for all our latest news, insights and everything NatWest Group.