The cost of winning the Eurovision Song Contest
The odds of the UK winning tonight's Eurovision Song Contest are slim at 25/1 but for the eventual winners it can become a costly prize. NatWest Chief Economist Stephen Boyle takes a look at the cost of hosting the event.
The Eurovision Song Contest is a costly endeavour. With countries like Azerbaijan spending £48m on hosting the event and with the IMF persuading Hungary to withdraw in 2010 due to the cost, the financials of hosting can't be overestimated. Ahead of tonight's competition, I've attempted to work out the real economic value of winning and hosting the Eurovision song contest.
SVT, Sweden's national broadcaster has set aside a budget of £11 million for this year's show. What else could that money have got the broadcaster?
In the entertainment world, £11 million buys:
Three and a half episodes of BBC's The Night Manager
One Premier League match, under the contract that comes into effect next season
Two series of Strictly Come Dancing
Three episodes of The X Factor
Five years worth of the Great British Bake Off
3.7 million copies of Abba's Waterloo on vinyl
Other popular buys would be:
409,000 Big Macs
38 average UK houses
670 Ford Focus cars
24,000 iPhone 6
122,000 nights at a Premier Inn
0.1% of the London Olympics
95 feet of Crossrail
Quarter of a mile of HS2
One year at university for 460 students
The pay of 380 nurses
The remainder of Jamie Vardy's contract with Leicester City
So why do cities splash the cash on Eurovision?
Firstly Eurovision tourism is big business. Like other major events, the ESC attracts visitors and publicity for the host city and country. The last time Sweden hosted the competition in Malmo the £17m they spent was practically offset by the £16m made in tourism spending from just over 32,000 tourists. 2014 host city Copenhagen estimated they generated over £13m from the ESC with over 39,000 visitors who created over 87,000 overnight stays for local hoteliers.
All this tourism creates jobs. In 2012 Baku in Azerbaijan spent a total of £48m hosting the contest. The high cost can be partly attributed to the Baku Crystal Hall which was built specifically to host Eurovision. The construction of the Hall contributed to the creation of over 500 full time jobs – a welcome boost for a country that was less appealing to traditional Eurovision tourists. Last year's host Vienna created the equivalent of 416 jobs in the hotel and restaurant sectors as well as in the arts, broadcasting, advertising and market research.
So – is it worth it?
It's hard to be conclusive. Every host city has seen a modest boost in both short-term tourism and in their local economy. The longer-term benefits are harder to estimate but with over 180 million viewers worldwide, the international, positive exposure that comes as part of hosting is likely to dramatically increase tourism related revenue. Plus, there's the kudos of winning, and in some eyes, that's just as important.
Economic impacts of Eurovision on recent host cities


| | | | | | | |
| --- | --- | --- | --- | --- | --- | --- |
| Year | Host city | Cost, £m | Full-time equivalent jobs created | Tourist visitors | Tourism spending, £m | Reference |
| 2015 | Vienna, Austria | 28 | 416 | 30,000 | 22 | |
| 2014 | Copenhagen, Denmark | 36 | 139 | 39,000 | 13 | |
| 2013 | Malmo, Sweden | 17 | 130 | 32,000 | 16 | |
| 2012 | Baku, Azerbaijan | 48 | 529 | | 7 | |
Related articles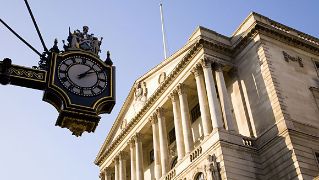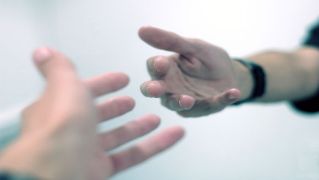 We're now NatWest Group
Come and visit us for all our latest news, insights and everything NatWest Group.