How a NatWest chicklet is helping deaf people
One NatWest Entrepreneurial Spark businesses is helping deaf people access the communications support they need.
For brothers, Alex and Guy Orlov, the frustration of not being able to organise the right quality of lip reader or British Sign Language (BSL) interpreter inspired them to set up cSeeker – an agency for students with hearing difficulties to easily book communication support at a time and place to suit them.

Both brothers have a hearing impairment – Alex has a cochlear implant while Guy is profoundly deaf and relies on sign language. Both experienced difficulties when trying to book communication support at school, college and university.

"It was this frustration that drove the idea of creating a new kind of easy and quick online service to help deaf people find the right support for them in educational settings," says Guy. "The support provided was often low quality, Communication Professionals (CPs) were frequently absent and there was no sense of a personal service. From the outset, we wanted to change that.

"I spoke to Alex – who was as excited as I was – we reckoned we'd found a gap in the market."

Hearing loss is the second largest disability in the UK, affecting 10 million people. These people can face daily challenges in employment and leisure activities – like visiting the cinema or theatre, or just picking up the phone to speak to someone.

"Our experience of hearing loss, and the problems associated with it, mean we have a very personal understanding of what it's like for the people who use our services," says Alex. "We wanted the booking of communication support – lipspeakers, note-takers and BSL interpreters – to be better quality and different."

Guy agrees: "Our personal experience also drives our need to create an ethical business that pays people a fair fee for work done, charges service users fairly, and treats everyone honestly and transparently. We will never leave any deaf learner without the expert support they need. It's also made us passionate about the quality of our Communication Professionals (CPs)."
cSeeker helps customers overcome these challenges by providing access to hundreds of CPs across the West Midlands, southern England and the home counties.
"We work with large colleges like Wakefield, South Staffordshire and the Brit College in London as well as major local authorities like Sheffield and Birmingham city councils. They book us for their learners and trust us to provide the communication support needed for deaf students to maximise their potential and get the most from their educational opportunities," explains Alex. "We take away the guesswork by providing very trusted, reliable support."

For any business, getting credit support from a bank can sometimes have its challenges, but perhaps especially one run on a low income. That's where the bank's partnership with Entrepreneurial Spark has been so beneficial for Alex and Guy. cSeeker is a chicklet supported by the bank's Birmingham business 'hatchery'.

"It's been amazing, and being chosen for the Entrepreneurial Spark programme has made all the difference in helping us get where we are today," says Alex. "We've been given office space in central Birmingham at the NatWest building, which has given us a great base. We've also had great advice from our NatWest mentors."

"We won an Entrepreneurial Spark award last year as one of the programme's most successful young businesses, and our place on the programme was extended for a year," adds Guy. "So we couldn't be more grateful to NatWest."
Related articles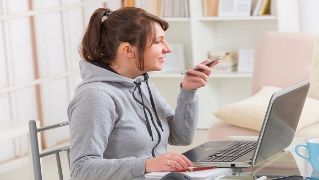 New sign language services launch at RBS
To coincide with Deaf Awareness week, RBS is launching a new service for British Sign Language customers, making it possible to instantly chat with the bank through a British Sign Language interpreter.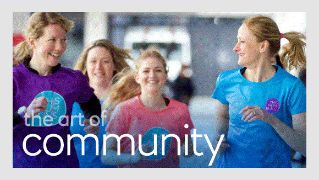 Start-up case study: This Mum Runs
Throughout its partnership with Entrepreneurial Spark and its own initiative Women in Business, RBS inspires and enables women to succeed in business. 'This Mum runs' is an example of small business who benefitted from such programmes.
We're now NatWest Group
Come and visit us for all our latest news, insights and everything NatWest Group.