Social Investment Awards celebrate another successful year
The Social Investment Awards reward people and organisations that have contributed to growing the UK social investment market.
Minister for Civil Society Rob Wilson and Marcelino Castrillo, Managing Director of Business Banking at Natwest, congratulated the winners at the awards for social investors and social enterprises at the second annual Social Investment Awards on 3 May.
Celebrating another year of success, the Social Investment Awards showcase areas where investment supports social businesses to succeed and grow, making a real difference to people's lives.
Social investment can accelerate the growth of new businesses, transform the impact of our public services and support stronger communities to tackle the social challenges that they face.
These investments have helped to address a huge variety of problems from improving mental health to supporting women's aid.
The awards, run in partnership with Cabinet Office and NatWest and supported by Prime Minister David Cameron, hope to encourage other investors to get involved with social investment, supporting charities and social enterprises so they can continue making a difference to millions of lives across the UK.
The 2016 shortlist showcases the great work being done across the UK, from providing transport to those in need to improving the career prospects of young people.
Prime Minister David Cameron said: "Social investment has the potential to transform lives and these awards, now in their second year, celebrate forces for social change in our country. Whether it is helping prisoners turn over a new leaf upon release, reducing youth unemployment or tackling poverty, these projects are using finance to get to grips with some of the most difficult social problems facing us here and around the world."
Marcelino Castrillo, Managing Director of NatWest Business Banking, also commented: "The winners of this year's Social Investment Awards have all demonstrated the value that social investment can bring to growing social enterprises and, in turn, to building local communities and economies. I have been truly impressed by the calibre of not only the winners, but to all the entrants this year, and I hope they can encourage and inspire further investment projects and the growth of this highly important sector".
Minister for Civil Society Rob Wilson added: "I'm thrilled to see successful social investment intermediaries and social enterprises being recognised and celebrated at this year's Social Investment Awards.
The UK is a world leader in social investment and it is fantastic to see hundreds of people all working together to remain at the forefront of this innovative sector. With the support of government, social investment is already making a huge difference to the lives of thousands of people throughout the country, helping us to build a more compassionate society".
Related articles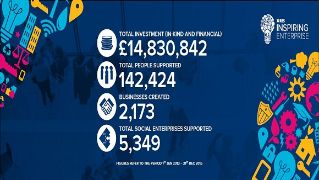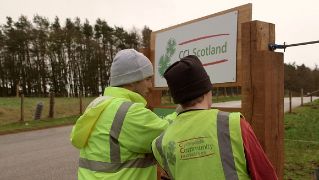 We're now NatWest Group
Come and visit us for all our latest news, insights and everything NatWest Group.