Slipping and sliding - Economics Weekly
Our latest economics weekly talks about recent UK employment levels and the impact of increasing life expectancy.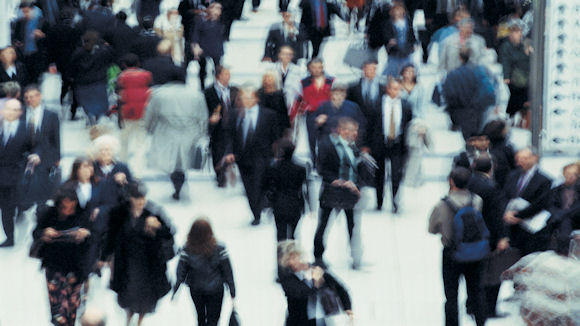 The world economy seems to be struggling a bit. The latest global PMI manufacturing survey figure was consistent with growth between 2%y/y and 3%y/y. That is weak. But it is also predominantly centred on emerging economies. The US and Eurozone are not sliding yet. That is good. But the UK is. That is not good.
Slower.
The rate of growth of the UK economy is slowing. According to the Purchasing Managers' Index (PMI), the service sector expanded at its slowest pace in more than three years in April. The rate of job creation by services firms slipped, too. In construction, growth was slower than at any point since mid-2013. While in manufacturing, which is around one-eighth the size of services, output fell for the first time since March 2013. Carry on at this rate and Q2 will be weaker than Q1.
Having a party.
Maybe it's a Leicester City thing, but the East Midlands economy has been the fastest growing in Great Britain over the past three months. However, that's where the good news ends. Almost every regional economy has been slowing. Scotland, the North East and the South West all saw an economic contraction in April according to the latest PMI figures. And London is not far behind: a PMI reading of 51 suggests its economy is weak at the moment. And with a 22% share in UK economic output, that sort of thing matters.
Wages up, jobs … ?
Although employment in services continued to rise, the pace of job growth was its slowest for more than two-and-a-half years. With firms reporting a rise in costs associated with the new National Living Wage, it would be easy to add two and two and come up with a premature answer that higher wages mean fewer jobs. In truth, we're living through an experiment: how will a materially higher minimum wage affect employment? Watch this space.
Silver linings.
Things look a bit rosier Stateside. Output growth in the dominant service sector accelerated in April, the equivalent of the PMI rising from 54.5 to 55.7. Both new orders and employment increased more strongly, as did prices. If they manage to keep up this kind of performance, growth in Q2 will put a disappointing Q1 in the shade and encourage thoughts of another interest rate rise. However, as across most of the world, manufacturing continues to disappoint: it barely grew in April.
Meh.
Spring-like, the US labour market blew neither hot nor cold in April. A net 160,000 jobs were added, sufficiently below the 12-month average of 232,000 to raise an eyebrow, but nothing more. Unemployment was unchanged at 5.0%. Jobs grew strongest in professional services such as management consultancy as well as health care. Average pay growth, at 2.5%y/y, is probably high enough above the 0.9% annual rise in inflation to give consumers some cheer, but not enough to encourage the rate-setting Fed to start feeling for the hike button.
Looking for more.

After a disappointing manufacturing PMI China's services sector underwhelmed, too. The reading fell to 51.8 from 52.2. New orders provided some better news with a modest uplift giving the highest reading in three months. And the average headline reading in Q1 was the highest since Q2 2015. But it's not much to crow about. Especially given the support the economy has had from government spending and new credit since late last year.
As you were.
The often derided Eurozone economy can hold its head up high for the second week in a row. After posting a respectable GDP growth figure for Q1 the composite PMI, covering both manufacturing and services, was practically unchanged in April, edging down from 53.1 to 53. Spain was the standout performer, as it was last week in the GDP report, with a reading of 55.2. Eurozone retail sales figures for March were also upbeat, rising 2.1%y/y and on the heels of the UK's 2.4% figure. A staggering amount of repair remains to be done in the Eurozone but at least there are some positives.
Man troubles.
Between 1980-82 and 2012-14, life expectancy for newborn baby boys rose from 71.1 to 79.1 years, an extra 8.3 years. For baby girls the figure is 6 years. Yet for men longer is not necessary better. A man reaching 65 in 2011 should expect to live for 2.1 years longer than the fellow who turned 65 in 2003. Yet despite living longer, he also retired later (by 1.5 years) and should expect to spend a slightly lower proportion of his longer life 'in good health'. This is not the case for women. So while women's life expectancy may not be rising as quickly, they do at least seem to be enjoying a greater proportion of it in good health.
Related articles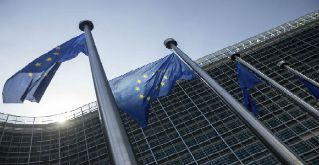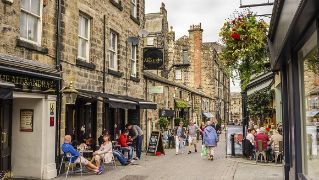 Wobbles - Economics Weekly
Our Economists discuss the signs indicating a cooling in the UK labour market, UK retailers very poor March and the Chancellor missing his borrowing targets for the last fiscal year.
We're now NatWest Group
Come and visit us for all our latest news, insights and everything NatWest Group.