New sign language services launch at RBS
To coincide with Deaf Awareness week, RBS is launching a new service for British Sign Language customers, making it possible to instantly chat with the bank through a British Sign Language interpreter.
The free service is available via the Royal Bank of Scotland and NatWest website and the SignVideo mobile app. Deaf and hard of hearing British Sign Language (BSL) customers will be able to talk to an advisor using their computer, tablet or smartphone via a secure video call which instantly connects to a British Sign Language interpreter, who then phones the RBS contact centre to relay the conversation in real time.

There are approximately 150,000 deaf British Sign Language users in the UK who will be able to benefit from the new service.

Jeff McWhinney, SignVideo Founder and Chair, also commented: "We are very excited to see more banks like RBS thinking about how they can serve their deaf BSL customers. RBS has worked with SignVideo to launch a service that provides access to their helplines for the BSL community. I applaud RBS for being one of the UK's leading banks in setting the benchmark for accessible customer services in the finance industry. The UK BSL community will be delighted that this service is now available."

Paul Breckell Chief Executive at Action on Hearing Loss, said: 'I am delighted to see new technology being used to improve accessibility to banking services for British Sign Language users. The roll out of this new service will allow RBS customers with hearing loss to better communicate their banking needs, something that is already easily available to their hearing peers."

On the launch of the service, Ewen Stevenson, Chief Financial Officer and Executive Sponsor for Disability at RBS said, "We want to be the number one bank in the UK for customer service, trust and advocacy. This means striving to be inclusive for all of our customers. In partnering with SignVideo we hope to make a real difference to the lives of our deaf and hearing impaired customers."
The service is available Monday to Friday from 8am – 6pm and can be found at www.rbs.co.uk and www.natwest.co.uk
Related articles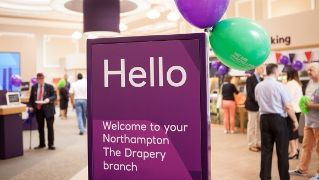 14 ways we're supporting personal customers
2015 was a year of change for our personal banking customers with innovative new services and improvements to existing practices revolutionising the way our customers do business with us.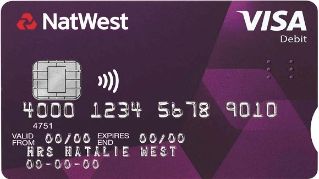 We're now NatWest Group
Come and visit us for all our latest news, insights and everything NatWest Group.