Guest blog: Why I'm excited for the British LGBT Awards
Blue singer and LGBT Awards host Duncan James explains why he's excited to be hosting the RBS sponsored awards tonight and how RBS's involvement shows a commitment to diversity at work.
I am hugely excited to be co-hosting the 2016 RBS British LGBT Awards with Mel B. I've been working with Mel B and had a sneak at what's in store and it's looking set to be a great night.

It's one of the most important LGBT events of the calendar year and pays tribute to LGBT role models and the straight allies who are doing great things to promote equality and diversity.

Of course these awards have a celebrity element – and it's wonderful that people we see every day on our TV screens like Alan Carr, Rebecca Root, Gok Wan and Mary Portas are recognised for their work but, crucially, these awards are about celebrating everyday LGBT heroes, the people who are doing great thing in communities across the UK to tackle discrimination and promote acceptance for all.

A rich mix of LGBT people from the armed forces, political leaders and those from businesses and charities are nominated for awards. These are the people who are making a real and lasting difference in society for future generations of LGBT people. I love the fact that organisations like the LGBT Foundation, National Trans Youth Network and First 4 Adoption will have a light shone upon them for the fantastic work they do.

Some of the UK's most forward-thinking employers will be showcased for their commitment to diversity in the workplace and equality champions from within these organisations will also be rewarded.

None of this would be possible without the tremendous support these awards receive from RBS.

The RBS British LGBT Awards is a wonderful event but it can also be an emotional occasion too – so tissues at the ready! I am proud to be an ambassador for this this event and hope you all keep an eye out to find out who has won on 13 May.
Related articles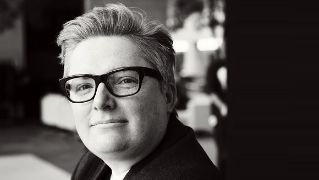 Leading with authenticity
In the week of the RBS Sponsored British LGBT Awards, Louise Smith Head of Design, Personal and Business Banking explains how the bank is building an inclusive and diverse workplace.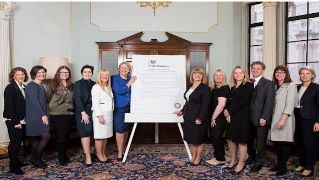 Building an inclusive organisation
RBS Head of Inclusion Marjorie Strachan looks at where RBS stands on gender diversity following the recent report published by HMT on gender balance in financial services.
We're now NatWest Group
Come and visit us for all our latest news, insights and everything NatWest Group.