Business tips for young farmers
As the National Federation of Young Famers' Club annual convention kicks off this week, Charlotte Davies, Associate Director for the Energy sector at RBS, offers some practical business advice to young farmers and explains NatWest's role in supporting the farming industry.
Farming is one of the UK's key industries helping to shape not just our countryside but also our local economies and communities. Ensuring a strong future for our agricultural industry and creating a sustainable legacy is core to my role, and why I dedicate a large part of my year working with young farmers through NatWest's long standing partnership with the National Federation of Young Farmers' Clubs (NFYFC).

Running your own business isn't easy in any sector, and agriculture certainly faces a host of challenges, but being your own boss can be one of the most rewarding and fulfilling experiences. When I meet with members of the NFYFC, we always start by focussing on developing the mindset of becoming your own boss. To run a business, you need a clear idea of what you want to achieve and a detailed map of how you are going to get there. This all important business plan can help focus your mind and energy and is also a key tool for speaking with your bank or any other potential partners or investors.

Writing a business plan doesn't have to be rocket science, it just needs to be clear and realistic. It should show what your business is and where you want to take it and is a chance to outline your target market and how you'll break into it. It should focus on the products and services, as well as the team and skills that you need. Finally, and I do mean finally, it should outline your costs, cash flow and investment needs. Ultimately business plans are about you and your passion for your business, and this should shine through.

The National Federation of Young Farmers' Club is a great way to get advice and tips from all sorts of sources and, of course, it's a fabulous environment for meeting peers and seeing how others have tackled opportunities and challenges in their business. I never cease to be impressed at the level of excitement and commitment from the people I meet and this year has certainly been no exception.

Related articles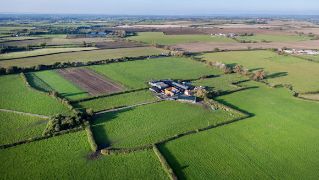 Agriculture and Budget
RBS Director of Agriculture Roddy Maclean shares his views on what impact the latest Budget will have on the farming community.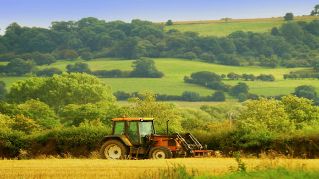 Guest blog: My life as a Young Farmer
Danielle McNulty is Chairman of the 'National Federation of Young Farmers Clubs' Youth Forum. In this blog she shares her experience as a young farmer.
We're now NatWest Group
Come and visit us for all our latest news, insights and everything NatWest Group.