44 community projects to share £1.25m from RBS
Last year RBS gave away £2.5m in grants to community projects across the UK and Ireland through the newly launched Skills & Opportunities Fund. As the first round of 2016 funding concludes, 44 projects will receive a share of £1.25m.
A total of 911 organisations put forward applications for the first round of funding this year. 90 of these were short-listed to go to a public vote and over 30,000 votes contributed to deciding the final 44 winners.
The winning projects have been chosen from different regions across the UK and Ireland and they will all help people in some of the most disadvantaged areas. The funding will help organisations support people to acquire new skills and qualifications.
You can find out which projects have been successful where you live, and what they'll be putting the funding towards at skillsandopportunitiesfund.rbs.com. Here is an example of some of the inspirational work the Skills & Opportunities Fund will be helping to sustain this year:
Early Learning Initiative were developed to address the specific problem of educational disadvantage in marginalised communities. Through the funding they will run their successful Financial Literacy Programme to four local after-school clubs and public libraries in Inner City Dublin, attended by 150 children between five and 12 years old.
Saheliya is an Edinburgh-based specialist mental health and wellbeing support organisation for black and minority ethnic women and girls aged 12-plus. The funding will help with a partnership project between Saheliya and Cre8te. The objective of this project is to provide 40 disadvantaged ethnic minority women with the opportunity to increase their confidence and to develop a range of new skills to help with everyday life and work, including English, literacy and computer skills.
Gower College Swansea's newly incorporated community interest company, 'The Centre for Entrepreneurial Education', supports young people from disadvantaged areas to achieve successful futures and contribute positively to the local community. The 'Achieving Successful Futures through Enterprise Interventions' project will help 7,500 young people to develop enterprise and employability skills, as well as to equip themselves with the attitudes, values and skills to succeed both in education and in life.
Construction Youth Trust are a registered charity helping young people in England and Wales to build better futures by giving them access to training, information, education and employment opportunities in the construction industry. Their 'Budding Builders' project will enable young people aged from 16 to 30 from London's disadvantaged communities to do courses in bricklaying, plastering and carpentry at their training centre, and to market the scheme to more communities.
Ross McEwan, CEO of RBS commented: "I'd like to offer my congratulations to all our winners. RBS is tremendously proud to be able to assist these inspiring organisations in the great work they do to build stronger communities for us all."
Thom Kenrick, Head of Community Programmes at RBS added:
"It is always inspiring to see the difference that the Skills & Opportunities Fund is making to people's lives across the UK & Ireland. We're really looking forward to working with this year's winners as they help more people from disadvantaged communities to gain qualifications, find work or start a business."
Applications for the next round of funding opens in August this year. To find out more about the Skills & Opportunities Fund, including the application criteria, visit skillsandopportunitiesfund.rbs.com.
Related articles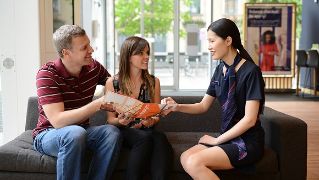 Leading the pack on financial education
Following the release of our Sustainability Report 2015, our Director of Sustainability, Kirsty Britz explains how supporting financial education is helping today's customers and those of tomorrow.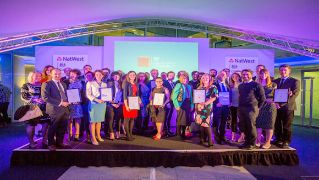 We're now NatWest Group
Come and visit us for all our latest news, insights and everything NatWest Group.