Ulster Bank releases Third Sector Index
Third sector organisations are confident about their prospects despite a challenging environment and significant decreases in government funding, according to the Ulster Bank & Chief Officers 3rd Sector 'Third Sector Index'.
Launched on Monday, the new survey of chief executives of bodies such as social enterprises, charities, and community organisations shows that over 30% saw government funding received by their organisation fall in the last quarter, with a further 54% experiencing no change (i.e. a decline in real terms).
78% of respondents categorised the environment in which their organisation is operating as very or quite challenging. 50% expect the Northern Irish economy to worsen during 2016.
Despite this, almost half of those surveyed expect their organisation's turnover to increase in the next 12 months, with less than one in five expecting turnover to fall. Over 80% regard their organisation's strategic ability to operate in the current environment as very good or quite good.
Amongst the biggest concerns for the sector is the forthcoming EU Referendum, with more than 40% of Northern Ireland's third sector leaders identifying this as something that they are very concerned about, and a further 36% expressing moderate concern.
On the other hand, only 13% see the planned introduction of the UK national living wage as something that will have a large negative impact on their organisation. Over half expect the new policy to have no impact, and 14% expect the impact to be positive.
Ulster Bank Chief Economist, NI, Richard Ramsey commented:
"As with all sectors, the performance of Northern Ireland's third sector is something of a mixed bag, with a cohort increasing their staff numbers and expecting to grow turnover, whilst others appear to be more acutely feeling the impact of government spending cuts. However, overall, the survey presents a picture of resilience in the face of considerable challenges. It suggests that the sector is dealing relatively well with the changes and necessary restructuring that it is experiencing."
Mark Crimmins, Regional Director Business Banking Ulster Bank, added:
"The importance of the third sector to Northern Ireland's economy and society is perhaps not always fully appreciated. It employs tens of thousands of people – as many as Northern Ireland's construction sector by some estimates – and contributes significantly to service delivery in areas including health & social care and economic development. Partnering with CO3 for this project will help us to connect with even more third sector organisations and produce information and data on a quarterly basis that will help bring about a better understanding of the sector."
Related articles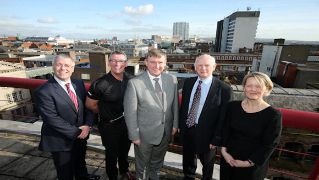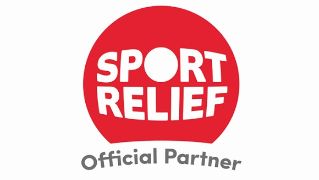 We're now NatWest Group
Come and visit us for all our latest news, insights and everything NatWest Group.