UK's Largest Nationwide Free Tech Accelerator programme launches
EMC will be providing training, coaching and mentorship on data management to the thousands of entrepreneurs resident at the RBS and Entrepreneurial Spark hatcheries.
EMC Corporation has announced a new partnership with Entrepreneurial Spark - the free accelerator for start-up and scale up businesses - which will create the largest free tech accelerator programme in the UK.

Entrepreneurial Spark, in partnership with the Royal Bank of Scotland and NatWest, will now provide companies and entrepreneurs with in-depth technical expertise from EMC at their hatcheries which include hubs in Belfast, Brighton, Bristol, Birmingham, Cardiff, Leeds, Manchester, Edinburgh and Glasgow. EMC will provide training on data storage, information security, virtualization, analytics, cloud computing and other techniques that enable businesses to store, manage, protect, and analyse data.

With over 1,000 start-ups and entrepreneurs coming through the UK hatcheries' doors every year the entrepreneurial potential is immense and will only grow as it reaches its target of 13 centres by the middle of 2017.

Entrepreneurial Spark start-ups across the UK, including a number of fledging tech firms, have raised over £45million investment to date. The EMC participation will add to a number of initiatives providing extra support for technology start-ups, including working closely with RBS' new Technology Solutions Centre at its HQ in Edinburgh.

Ross Fraser, VP and Managing Director, EMC UK&I, comments, "This is a great opportunity to combine the talent from established companies like EMC and new start-ups to help encourage business growth and innovation in the UK. We want to help share advice which we've learnt over the past 35 years, and inspire the next generation of entrepreneurs. This is particularly key in an environment where digital technology is forming the life-blood of a new generation of businesses. We look forward to the further expansion of the partnership across the UK over the course of this year."

Alison Rose, CEO of Commercial and Private Banking, RBS, said: "We have been supporting Entrepreneurial Spark since 2011 and in that time there has been huge digital progression. In a business environment where digital skills are often essential for growth, the breadth of EMC's knowledge and expertise will give our entrepreneurs a valuable new pillar of support, making the Entrepreneurial Spark programme even more comprehensive."

Jim Duffy, Chief Executive at Entrepreneurial Spark comments, "EMC's resources and insights will be incredibly valuable to the start-up and entrepreneur community in the months and years ahead. As the digital transformation of business continues, every endeavour will benefit from the insights and resources of one of the world's technology leaders. Britain is creating more start-ups than ever before and we're excited to work with EMC to help them grow and succeed in today's competitive marketplace."
Related articles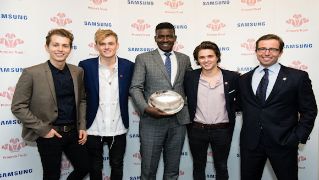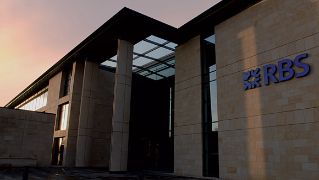 We're now NatWest Group
Come and visit us for all our latest news, insights and everything NatWest Group.