Recent job growth benefits millennials
NatWest Regional Economic Tracker shows over 50's have gained the most economically since the recession but millennials have benefitted most from recent job growth.
In the year to September 2015 employment amongst 16-24 year olds rose by 4%, comfortably outperforming the 1.9% rise in employment across all age groups. But the young didn't gain at the expense of the old. Employment amongst 50-65 year olds rose by 3.2% and was up by 4.9% for the over 65s.
Yorkshire, London and the South West have seen the strongest employment gains amongst millennials whilst the East Midlands has seen job growth of approaching 25% amongst the over 50's in the last 12 months.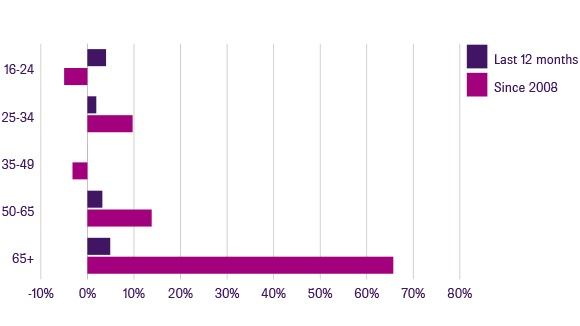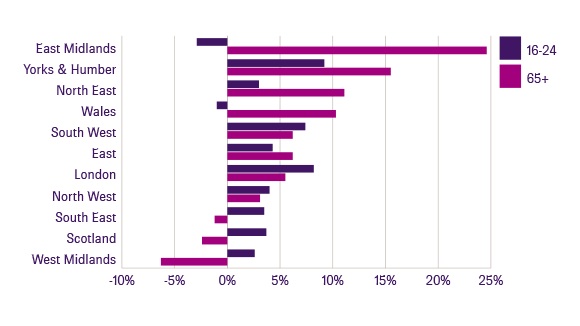 Regional employment growth by age, year to Q3 2015 Source: Office for National Statistics

But the longer-run story isn't quite so balanced. There are 5.1% more people in work compared to pre-recession levels, yet there are actually fewer young people working. Employment amongst 16-24 year olds is 5% lower than it was in 2008. Meanwhile job growth in the 50-65 and 65+ brackets has hit 14% and 66% respectively.This means that job growth amongst the over 50's accounts for all of the rise in employment since the pre-crisis peak.
People working longer is a major theme of this recovery. Every UK region has seen more than a 50% rise in the number of over 65s working, but only London has higher employment amongst 16-24 year olds than it did back in 2008.
Related articles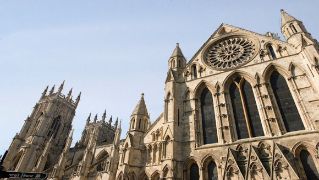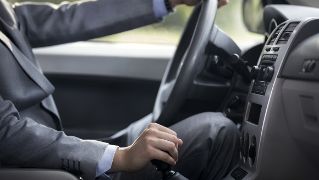 We're now NatWest Group
Come and visit us for all our latest news, insights and everything NatWest Group.