RBS supports growth of Innovation Gateway
Following the success of its first three Innovation Gateway rounds in 2014 and 2015 RBS is again on the hunt for small companies with big ideas
Innovation Gateway is a partnership that was established by RBS to provide innovators and SMEs with access to new markets by piloting their solutions on four of Britain's biggest companies. Not only do the successful technologies get the opportunity to prove that they work in real world situations and provide future clients with data to demonstrate this, they also gain credibility having worked for a major UK plc.

In this round, the bank is looking for projects focused on employee engagement and cutting consumption of energy, water and waste across their properties to help improve efficiency across RBS buildings. RBS will also work with new partners like Sainsbury's, Carillion and contract catering services provider group BaxterStorey.

The Innovation Gateway, established by RBS, also provides SMEs with peer-to-peer networking opportunities and other tools such as tailored workshops to help build their capability to access markets. Over the coming year, with four companies involved, there will be more opportunities for the SMEs because of the very different nature of the companies. This will allow innovators to tackle new resource efficiency challenges across many different property types.

John Hayes, Head of Workplace Services, RBS said:
"From talking to entrepreneurs we've learnt that it's getting access to a market rather than finance which is their greatest barrier to success. We believe that's where the Innovation Gateway, either with RBS or our new partners, can play an important role through supporting trials allowing more entrepreneurs to prove the effectiveness of their products and services."
The Centre for Global Eco-Innovation at Lancaster University will also join the partnership to provide independent benchmarking and verification of the selected innovations as they undergo trials.

Applicants can submit their ideas via the Innovation Gateway then a short list of innovators will be asked to pitch in person for the opportunity to implement their innovation.

The deadline for applications is May 12th 2016. Visit www.innovationgateway.rbs.com for more information and to apply.
Related articles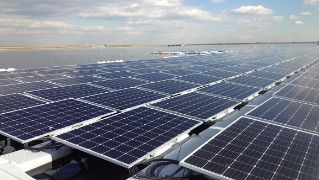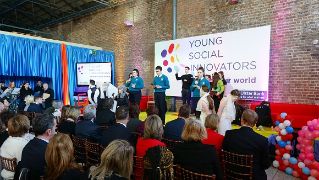 We're now NatWest Group
Come and visit us for all our latest news, insights and everything NatWest Group.