RBS inspires over 142,000 people on the road to enterprise success
The Inspiring Enterprise Success report shows that the three-year programme has exceeded the targets set out when it began, helping more than 142,000 people to explore enterprise.
RBS Inspiring Enterprise launched in December 2012 to help unlock entrepreneurial talent across the UK. The bank committed to help 100,000 young people to explore enterprise, inspire 20,000 women to unlock their enterprise potential, and support 2,500 social enterprises. The programme has exceeded all commitments as it supported 142,424 people and 5,349 social enterprises and helped the creation of 2,173 businesses.
Over the last month RBS announced the final figures for Inspiring Youth Enterprise and Inspiring Social Enterprise, and this week it reveals the number of women supported through Inspiring Women in Enterprise.
Inspiring more women into business
28,365 women have been encouraged to explore and unlock their enterprise potential and 1,009 businesses have been created as a result. Inspiring Women in Enterprise did this through a combination of RBS initiatives, strategic partnerships and grant funding to entrepreneurial support organisations. The RBS Women in Business proposition has been a major part of the work of Inspiring Women in Enterprise. The Royal Bank of Scotland and NatWest have trained and accredited Women in Business Specialists providing female entrepreneurs with specialist support across the UK.
Victoria Turner, Business Manager at NatWest, commented: "Having Women in Business Specialists for our customers is a really positive thing. When you have an entrepreneur who is female and may have faced challenges before, they sometimes need more bespoke support. What our Women in Business proposition offers is access to someone who understands their specific needs."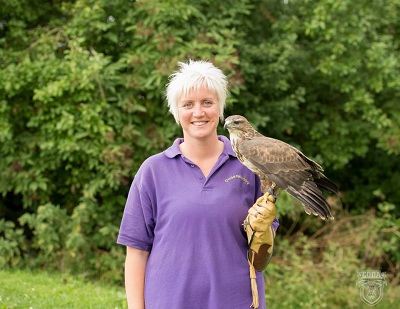 One entrepreneur who has benefited from the Women in Business Specialists is Sarah-Jane Anthony, Founder of Coda Falconry. Sarah's fascination for falconry began at age seven when she saw a flying display at a bird of prey centre, and led to her setting up a popular visitor attraction and community hub. With advice from Women in Business Specialists, Coda Falconry has been able to grow the business and invest in new equipment and visitor facilities. She says: "Honestly, I wouldn't bank with anyone else. NatWest gave essential advice and backing - I always felt that the Women in Business Specialists were there to support me and my company."
More support for women led business customers
As Inspiring Enterprise draws to a close, RBS support for enterprise is continuing. An additional 250 people will be trained and accredited as Women in Business Specialists by the end of 2016, growing the overall RBS team to over 500.
Commenting on this announcement Julie Baker, RBS Head of Enterprise Business Banking, said: "The number of women-led businesses is increasing, and we aim to keep pace with this growth and be the bank that best understands and supports female customers. We understand the unique challenges often faced by women business owners, and are committed to supporting and encouraging even more women to start up and succeed in business"
Commenting on the total impact of Inspiring Enterprise, Thom Kenrick, Head of RBS Community Programmes said: "We are extremely proud of the fact that Inspiring Enterprise has exceeded all three commitments which we made in 2012. We are dedicated to supporting enterprise and it has been fantastic to see Inspiring Enterprise contribute to the success of so many young, female and social entrepreneurs. It is important for us to recognise the efforts of all the great enterprise organisations we have worked with over the past three years: their dedication to making the UK a great place to start your own business is outstanding. They can be very proud of their contributions in helping so many people explore enterprise, especially those 2,173 who made that leap to start their own business."
For more details about how Inspiring Enterprise has worked to increase enterprise support, download the Inspiring Enterprise Success report here [PDF 3MB].
Related articles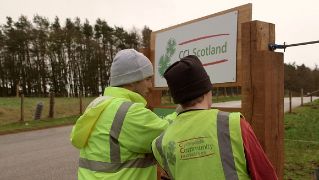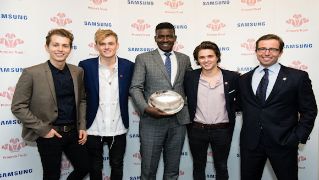 We're now NatWest Group
Come and visit us for all our latest news, insights and everything NatWest Group.