RBS doubles lending to sustainable energy projects
RBS lent more than £1 billion to support UK customers' sustainable energy projects in 2015, more than doubling lending from 2014 in a third consecutive year of growth for the sector.
The record £1bn confirms RBS's position as the largest lender to the UK renewable energy sector* and comes as the bank ramps up support for all businesses, from SMEs to large corporates, looking to become more energy efficient.

The rise in lending to renewable energy projects was driven by significant increases to both solar and biomass projects, with lending to solar more than trebling to over £450m compared to 2014. RBS has been at the forefront of the UK solar market since its inception in 2010 and in addition to direct lending over that period, it has arranged financing for £550m worth of solar projects.

The increase in lending to biomass – from less than £50m in 2014 to more than £150m in 2015 – was largely driven by Lombard, RBS's specialist asset finance lender. Lombard's focus on renewable energy projects led to a change in policy last year enabling the lender to use the asset and resulting revenue as security against lending for these projects as an alternative to cash or land, granting greater cash efficiency to customers.

CEO of Commercial and Private Banking at RBS Alison Rose said:
"Our record £1bn of lending is a huge achievement, demonstrating our unwavering commitment to the low carbon economy and the jobs, businesses and communities that rely on it. It also highlights British businesses' appetite for investing in renewable energy projects."
With almost 25 years of experience in the sector and over 300 trained renewable energy banking specialists across the UK, RBS remains committed to providing both finance and support to the sector.
*According to InfraDeals, a renewables and infrastructure market-data provider
Latest news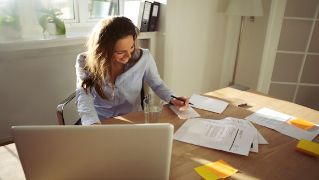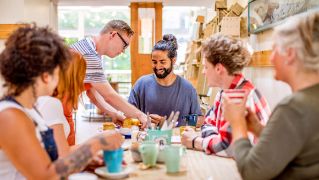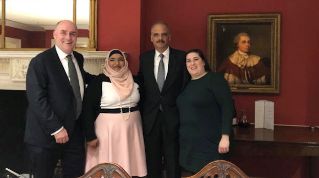 RBS Multicultural Network meets Eric Holder, 82nd US Attorney General
Simon McNamara, RBS Chief Administrative Officer and Executive Sponsor of the RBS Multicultural Network, recently hosted an event in discussion with Eric Holder, the first black US Attorney General. They discussed career, ethnicity, diversity and even a little bit of politics. At the event, Eric Holder shared his wisdom and experience with attendees from the RBS Executive committee and RBS Multicultural Network. Simon McNamara blogs about his experience meeting Eric, a BAME role model, and why diversity is so important to RBS.