Dropping down the gears - Economics Weekly
This week's Economics Weekly covers productivity, inequality and youth unemployment.
Growth in the world economy is subdued, so there's heightened focus on whether the UK economy is slowing. Most measures are still showing growth, just less of it than had been hoped. But poor productivity growth is what's really holding us back.
Lower and slower
UK service sector growth for the first three months of this year hit its slowest since Q1 2013. But it was growth none-the-less and March was a little better than February. The latest PMI figures provide some much sought after stability in the face of increasingly prominent risks to the UK economy. Growth in manufacturing and construction stabilised in March, but there was a notable plunge in house building growth. No room for complacency about the economy at the moment and not much to give the Bank of England reason to raise rates anytime soon.
The productivity imperative
The dominant theme of the UK's economic recovery has been its terrible productivity performance. 2015 looked like it was going to be the first good year for productivity since the recession, but those hopes were dashed in Q4. Whether you measure it per hour, per worker or per job, output was only 0.5% higher in Q4 than a year earlier. Manufacturing weighed on these figures, with productivity 3.4% lower than a year earlier, whilst the services industries did at least manage growth of 1.1%. This leaves the UK's productivity 14% below its pre-crisis trend. Given how strongly productivity drives wage growth, UK workers are missing out on a much bigger pay-check.
Global forces, local effects
Subdued global demand and over-supply from China makes the steel industry a prime example of what is happening across all sorts of markets. Steel adds about £2bn to the UK economy and the fact that its production is concentrated in massive facilities across a handful of sites makes it an important employer in local economies too. But it is a much changed industry from the one that employed 321,000 people in 1971. Today it accounts for around 0.1% of UK GDP and employs around 37,000 people (again around 0.1% of the UK total). Yet in the past year alone the UK has created 400k jobs. The flexibility of the UK's labour market should do much to cushion the blow if closures occur.
Same old, same old
The Eurozone PMIs pointed to more of the same in March, which is fine, as more of the same means growth. Overall, the single currency area continued to plod along, with a PMI reading of 53.1, up from 53 in February. Ireland continues to steal the show with a score of 60.7, while Germany's growth fell slightly and France remained at around the 50-mark, which separates economic expansion from contraction. And with the sixth straight month of reported price falls, it looks like the ECB may need to think about reaching into its box of tricks again soon.
It doesn't pay to be young
The EU28 unemployment rate was 8.9% in February 2016, the lowest since May 2009, and down from 9.7% a year earlier. The lowest unemployment rate was in Germany at 4.3% but unemployment remains extremely high in both Greece at 24% and Spain at 20%. Youth unemployment (under 25s) remains a problem, with a rate of 19.4% in the EU28 in February 2016. The lowest rate was again in Germany at 6.9% and the highest again in Greece at 48.9% and Spain at 45.3%. We're coming close to 5 years on from the start of the Eurozone debt crisis, the damage done by having unemployment so high for so long will weigh on growth for many years to come.
Familiar
The US economy is giving a familiar message – there's growth, it's just a bit subdued. One indicator of GDP estimates growth of just 0.4% annualised in Q1. Far from a stellar start to the year. At least the services sector rounded off the quarter on an improved note with March's services ISM survey giving a reading of 54.5 from 53.4 – its first rise in five months. Meanwhile the Fed is not rushing into another rate hike. Concerns include the extent to which global developments could derail the US recovery, the sustainability of the recent rise in inflation and slack in the labour market. None of these are suggesting the US needs more rate hikes soon. And markets only put a 54% chance of another rate hike this year.
Inequality in the UK
The Office for National Statistics has cast some light on one of the most controversial topics, measuring inequality. The UK has one of the highest levels of income inequality in the world. But that's before the redistribution effects of tax and benefits. Because contrary to expectations the UK is also one of the more progressive European counties. Consequently, income inequality is falling slightly in the UK. Increased pay and earnings play a role, while income tax has also become more progressive. But it is cash benefits that do most of the heavily lifting.
Related articles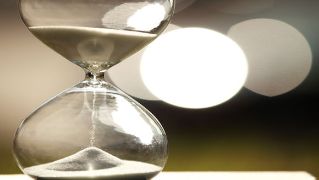 On borrowed time - Economics Weekly
Two deficits of two very different kinds hit the headlines over the last two weeks, the budget deficit and the current account deficit. The former is shrinking slower than was planned, the latter is widening.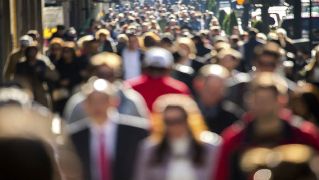 Breaking (almost) all the rules - Economics Weekly
Lower growth forecasts meant the Chancellor had some tough choices to make in last week's Budget. By pressing ahead with business and personal tax cuts now he chose to postpone a big chunk of austerity until the final year of this parliament. Austerity will have to be extended unless productivity and wages stage a dramatic recovery.
Latest news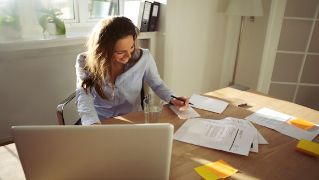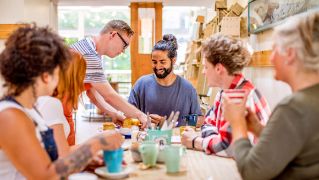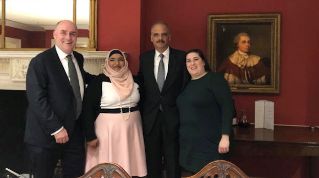 RBS Multicultural Network meets Eric Holder, 82nd US Attorney General
Simon McNamara, RBS Chief Administrative Officer and Executive Sponsor of the RBS Multicultural Network, recently hosted an event in discussion with Eric Holder, the first black US Attorney General. They discussed career, ethnicity, diversity and even a little bit of politics. At the event, Eric Holder shared his wisdom and experience with attendees from the RBS Executive committee and RBS Multicultural Network. Simon McNamara blogs about his experience meeting Eric, a BAME role model, and why diversity is so important to RBS.