Why I wanted to work for RBS
Jennifer Atkinson, a Relationship Team Officer and apprentice at RBS explains why RBS is an exciting place to work.
I spent months after sixth form, during that awkward gap waiting for my exam results, stressing about whether or not I should go to university. It seemed to me that everybody I spoke to told me that going to university was the only way I could be successful in life.
Once I joined RBS I realised that this wouldn't be the case for me. I now wish that I hadn't stressed about not going to university and I wish that I'd known sooner that a good, structured apprenticeship (along with determination and hard work) can get you to the same position as a university graduate over time.
Just before I applied to the RBS apprenticeship scheme I found out that their CEO's ambition was to become the number one bank for customer service, trust and advocacy by 2020. I understood that this meant over the next 5 years, the bank would be trying to completely reinvent itself and I wanted to be a part of this exciting challenge. One of the ways RBS is doing this is through their support for female employees and customers.
Out of the 380 apprentices RBS took on this year, 60% were female as part of the drive to put more women into management roles. RBS also offers women-owned businesses 'women in business specialists' who work with customers in their own environment and give specialist advice to encourage growth.
In my interview/assessment day, the directors on the panel were really nice and portrayed a really fun, motivating and welcoming image of the environment I would be coming into. I've found this to be completely true of the bank I work for. It was a no-brainer to accept my position on passing the interview.
Related articles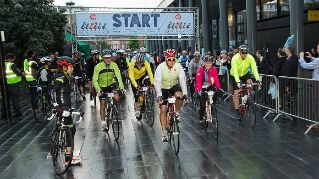 My RBS Cycle Challenge diary
Bernadette Bennett from RBS Supply Chain Services blogs about her journey as she cycles 500 miles across the UK for Sport Relief.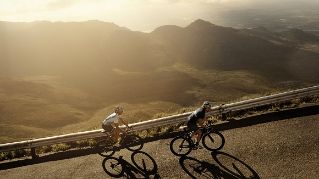 All for a great cause
Allan Wickham in RBS Shared Services explains how training for the RBS Cycle Challenge for Sport Relief can be gruelling but rewarding.
We're now NatWest Group
Come and visit us for all our latest news, insights and everything NatWest Group.