Wait and see - Economics Weekly
As we move into Budget week in the UK, both domestic and international data and policy actions paint a mixed picture of the health of the world economy. The wait to see what this means for the public finances is almost over.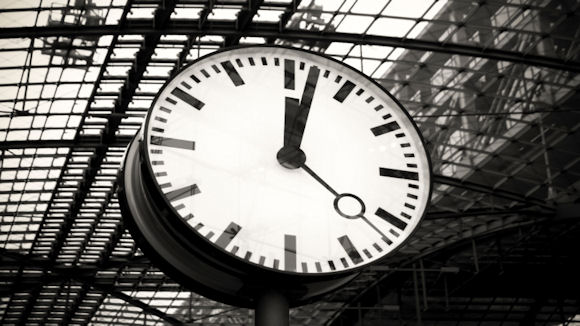 'Gilty' pleasure.
George Osborne will add another episode to his fiscal austerity box set this week. As we progress through season 2 remember that austerity remains a work in progress. The Chancellor's fiscal mandate requires a budget surplus by 2020. This goal looked challenging back in November, more so now given the deterioration in economic conditions at home and abroad. Radical pension reforms have already been kicked into touch (for now). Osborne's one 'gilty pleasure' is the marked fall in debt interest payments. But will this give him much room for some Budget giveaways?
It's all relative.
Eurozone GDP rose by 0.3% in the final quarter of 2015 and by 1.6% annually. That's half decent. So is the European Central Bank (ECB), by further lowering interest rates and buying €80 billion of bonds every month, using a monetary policy hammer to crack an economic nut? Probably not. The recovery is fragile and deflation returned in February. The ECB is mustering all its force to encourage investment and spending. From here its options narrow. ECB President Mario Draghi pointedly didn't dismiss the possibility of the ECB giving cash directly to households. Strange days indeed.
New world.
As the ECB goes further into negative rates territory, the Bank for International Settlements has had its say on this unorthodox policy. Like others, it assesses that modestly negative rates work like a regular rate cut, particularly in terms of reducing financial market rates. But it's less clear that negative rates lead to lower lending rates for firms and households. And there's general uncertainty about the behaviour of individuals and businesses the longer rates are negative.
Noisy, but bad nonetheless.
China's exports were down 25%y/y whilst imports fell by a slightly less catastrophic 14%y/y. These figures raise three issues. First, a 14% fall in China's imports suggest that demand in China for the rest of the world's goods is falling fast. Second if China's exports are falling the slowdown is much broader than just China. Third, firms may be fiddling these figures to get money out of China, so the underlying trade performance might not be as bad as these numbers suggest. But even then the fact that capital is fleeing points to more serious problems with the economy.
Steady.
The stability of the UK's international trading performance stood in stark contrast to the turmoil in financial markets at the start of the year. January's figures showed that the trade deficit narrowed fractionally to £3.5bn, driven by a small fall in the amount we imported. The value of the UK's exports was unchanged from December, so not displaying the sort of catastrophic falls we're seeing in China's numbers, but there's much sign of growth either.
A Mixed Bag.
Manufacturing output fell 0.1% y/y whilst production output rose 0.2% y/y in January 2016. Output in both sectors remains well below the levels experienced in Q1 2008 at 6.4% and 10.2% down respectively. The manufacture of motor vehicles continued its success story increasing by 8.0% y/y. UK construction output also fell, by -2.5%y/y, although private sector house building bucked the trend, growing 3.4%y/y.
Great expectations.
The monthly survey from the Royal Institute of Chartered Surveyors offers the most consistently accurate picture of the housing market in 3 to 6 months time. And it is saying that growth in prices is set to slow, owing to the introduction of the new stamp duty regime for buy-to-let property purchases. Meanwhile, expectations for consumer price inflation next year fell to 1.8%y/y according to the Bank of England, the second lowest since its survey began in 1999.
Party food.
China's inflation rate rose to 2.3% in February from 1.8% in January. Is this a sign of a strengthening economy? Unfortunately not. The rise was entirely down to food, itself driven by Lunar New Year celebrations where a week long holiday sees households gorge on pork, duck and vegetables. Strip out food and inflation actually fell to 1% from 1.2%. And producer prices fell by almost 5% y/y – a reminder disinflationary pressures stalk China's economy.
Not China.
Ireland saw its economic growth rate accelerate to 9.2% y/y in Q4 2015, its fastest rate of growth since the Celtic Tiger Go-Go years of the early noughties. For 2015 as a whole, GDP was up 7.8% - the best year since 2000 and above the respective rates for India and China. Irish GDP is now 11% above its pre-crisis peak. But domestic demand is still 1% below and the country has thus far regained less than half of the jobs it lost during the recession.
Double click to edit content...
Related articles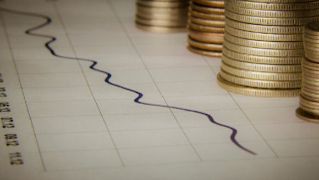 Negativity - Economics Weekly
Global growth is slowing. The latest PMI survey says that it was at an almost 4-year low in February. The Chinese Authorities have already taken action and the European Central Bank is expected to do more soon. It is perhaps little surprise that the talk of negative interest rates is spreading to these shores.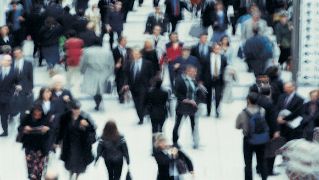 Hard work - Economics Weekly
We're all at risk of robots stealing our jobs, or so futurologists are fond of saying. For now though the UK is creating plenty of jobs for humans. The problem remains woeful productivity and weak wage growth.
We're now NatWest Group
Come and visit us for all our latest news, insights and everything NatWest Group.