Small businesses and apprentices
As part of National Apprenticeship Week, Lisa Robey, NatWest Director of Business Banking in Oxfordshire, explores how small businesses can benefit from taking on an apprentice.
Over the last few years more and more employers across Oxfordshire have turned to apprenticeships to fill the skills gaps in their businesses. 2015 alone saw 4,360 apprenticeship placements across the county - a huge 16.6% uplift on 2014.
Apprenticeships are a great recruitment option, particularly for small companies as they are likely to have support through the recruitment process via various government grants. But there are also other benefits: having an apprentice means that small businesses are given the opportunity to train and develop someone who will possess an innate understanding of the company from the roots up. What's more, because apprentices will have been with a company from an early stage of their career, they are more likely to be loyal and committed to the business.
An interesting stat from 2015's apprenticeship figures is the age ranges of those placed into work. One common misconception is that apprenticeships are just for school leavers, that's not the case as anyone can be an apprentice. It could easily be someone who is already working in the business and who would benefit from access to training and in achieving a formal qualification. For example, last year 1,850 apprentices over the age of 25 were placed across Oxfordshire, which translates into a 42% of the overall total and an impressive 43.4% increase on the previous year - well above the regional and national average.
In August last year Secretary of State for Business, Innovation & Skills, Rt. Hon Sajid Javid MP announced his desire to increase the number of apprenticeships across the UK, committing the country to increasing the quality and quantity of apprenticeships while delivering three million new starts over the next five years.
To support this, the government is abolishing employer National Insurance contributions for apprentices under the age of 25 while plans for a new 'Apprenticeship Levy' in April 2017 will see some businesses paying 0.5% of their payroll. The thinking behind the new levy is that employers understand the skills needed for their business better than any agency or government department so it will give employers greater control, enabling them to choose and pay for the apprenticeship training they really need.
Overall, apprenticeships provide skilled, loyal employees for companies of all types and there is a raft of support and funding out there for businesses looking to develop and implement their own programmes. Nevertheless, it is important to remember that apprenticeships should never be seen as something you should do but rather as an integral component of any successful business.
Related articles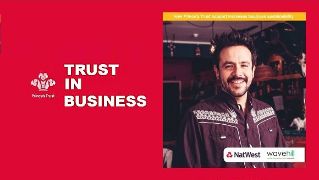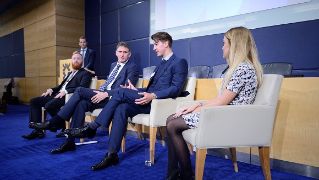 Why I wanted to work for RBS
Jennifer Atkinson, a Relationship Team Officer and apprentice at RBS explains why RBS is an exciting place to work.
We're now NatWest Group
Come and visit us for all our latest news, insights and everything NatWest Group.