Serial entrepreneurs will be key to the success of UK economy
A report released today by Coutts and the Centre for Entrepreneurs (CFE) provides an overview of the depth and extent of serial entrepreneurship in the UK.
The report entitled 'Beyond the first business: the myths, risks and rewards of being a serial entrepreneur' combines insights from some of the UK's leading serial entrepreneurs along with case studies and analysis.

Dylan Williams Coutts Managing Director for England and Wales commented on the findings of the report: "Millennials are widely challenging the notion that entrepreneurs hang up their boots and retire after just one business. Entrepreneurs are starting businesses younger and have faster expectations to sell - these factors together with longer life expectancy means we are starting to see a new breed of serial entrepreneurs. Instead of starting businesses from scratch, more of these seasoned business owners are now investing in and mentoring a portfolio of companies. There is huge untapped potential for serial entrepreneurship and the role of experience seems invaluable to success. Unlocking that further could provide significant economic benefits."

These are some of the highlights from the report:
In general, individuals are starting businesses at a younger age: over half (57%) started their first business by the age of 25 versus only 23% of those aged 35 and above;
Younger entrepreneurs are more impatient to exit, with 63% planning to exit their current business within the next five years, versus 46% of those 35 and over;
Wealth is not a dominant motivation for serial or one-time entrepreneurs, with business growth (90%), interacting with people (79%), and contributing to society (73%) all ranking higher;

80% of one-time founders enjoy being immersed in running a business, this is true for only 55% of serial entrepreneurs. Serial entrepreneurs are less likely to enjoy day-to-day business involvement, and tend to prefer a more detached portfolio approach;
Serial entrepreneurs are less afraid of failure, with only 13% saying they are afraid of failing, compared to 40% of one-time founders;
Serial entrepreneurs see luck as becoming less important as they gain business experience. While 67% of one-time founders recognised the good fortune that helped their businesses succeed, only 56% of two to five-time founders, and 36% of six-to ten-time founders did so;
Serial entrepreneurs are more pessimistic about a healthy work/life balance, with 47% conceding that success requires putting business before your personal life – compared with only 36% of one-time founders;

The businesses owned by female respondents tend to be smaller: 92% of respondents cited turnover as below £500k, compared to only 59% of men; and
A fifth of one-time founders have experienced a stock market listing, compared to less than 2% of serial entrepreneurs – perhaps because they build their businesses for longer.

Matt Smith, Director at CFE commented: "To go beyond the first business can be an entirely different challenge to being a one-time founder. We wanted to create a report that explores the motivations, fears, and ingredients for success that surround serial entrepreneurialism. Our report delves into the role of luck, the attraction of multiple projects, and attitudes towards risk, but also indicates areas for growth: how do we encourage more women entrepreneurs? Should we remove the stigma around closures? It's food for thought and a glimpse into Britain's entrepreneurial mindset."
Related articles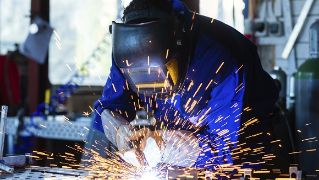 Issues and opportunities in the manufacturing industry
Manufacturing is seen as the bedrock of the British and global economy. Richard Hill, Head of Manufacturing, takes a look at some of the key issues and opportunities following the release of Future Fit, our report into the industry.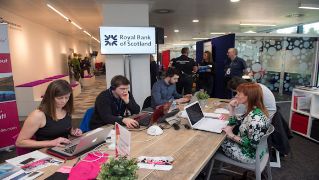 We're now NatWest Group
Come and visit us for all our latest news, insights and everything NatWest Group.