RBS inspires next generation of UK entrepreneurs
Francis Ondoro awarded the NatWest & The Prince's Trust Enterprise Award as new figures show the Inspiring Youth Enterprise Programme has supported over 114,000 young people.
As part of the historic partnership between NatWest and the Prince's Trust, the Enterprise Award recognises young people from disadvantaged backgrounds who have overcome their personal hurdles to succeed in business. This year's award was presented by Marcelino Castrillo to Francis Ondoro at the Trust & Samsung Celebrate Success Awards on Monday.
Francis, 30, from Clifton, Bristol, has shown real entrepreneurial spirit to start a business and his story proves that the right support can give ambitious young people the tools to create their own successful future.
Francis felt like an outsider throughout school and years of bullying affected his self-esteem. As a result, he would hardly go to school and started spending time with the wrong crowd. He moved out of home at 17, lost his job due to depression and didn't feel he had anyone to turn to for support. Wanting a better future, he decided to set up his own business. With no loan, no funding, and just gut instinct and determination, Francis came to The Prince's Trust for support.
After attending 'Enterprise', a four-day programme from The Prince's Trust that helps unemployed young people start up in business, he built a business that was turning over £150,000 and employed four members of staff within a matter of months.
Francis says:
"There are many roads to success and, though it is still early days, I cannot thank The Prince's Trust enough for helping me go after my dreams. They ignited a spark in me that I always knew was there, but never had the confidence to really let it shine."
The Prince's Trust, is just one of the many organisations RBS works with to support entrepreneurs and their businesses to succeed.
On the same day the award was presented, the RBS released a report with showed that the Inspiring Youth Enterprise programme has contributed to the creation of 1,164 businesses and supported a total of 114,059 young people over its three-year duration. RBS's strategic partnership with The Prince's Trust was a major contributor to the success of programme.
Commenting on the impact on Inspiring Youth Enterprise, Thom Kenrick, Head of Community Programmes at RBS said:
"We are extremely proud of the fact we have exceeded our Inspiring Youth Enterprise figures. We would like to thank all the great organisations that we've worked with who have helped Inspiring Youth Enterprise reach individuals and communities across the UK. And of course not forgetting the inspired and motivated young people who have turned their enterprise dreams into a reality."
While Inspiring Enterprise has come to an end the bank continues to focus on supporting enterprise and entrepreneurs. For more details about how Inspiring Enterprise has supported young people over the past three years click here.
Related articles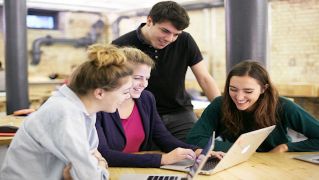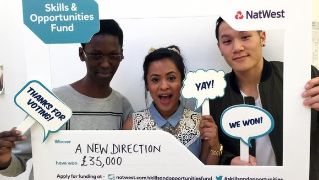 We're now NatWest Group
Come and visit us for all our latest news, insights and everything NatWest Group.