Protecting yourself from online fraud
We are using our cards and online banking more and more often to pay for things. It is important to know how to protect yourself from fraudsters.
Everyday fraudsters are finding new ways to try to obtain your card and online banking details. Some of the most common ways used today are:
Telephone (vishing): Fraudsters trick you into divulging security credentials or card details over the telephone. This includes telephone calls pretending to be from the fraud department of your bank or credit card company. They manipulate you into providing security credentials or transferring funds to accounts set up by fraudsters with the belief that this will keep your money safe.
E-mail (phishing): you are encouraged to click on a link or document within an email that downloads malicious software onto your computer or directs you to a fraudulent website that looks identical to the official site. This allows a fraudster to gain access to your security credentials or card information.
Malicious software (malware/trojan): your computer may be infected with malware by responding to a phishing e-mail, visiting insecure web sites or using an insecure internet browser. This also allows the fraudster to capture your security credentials or bank card details.
It's really important that you are aware of the methods being used by fraudsters. Please consider the following helpful tips to protect your card and online banking details:
Protect your security credentials: Never give your banking or personal information to anyone you do not know. Remember, the bank or the police will never ask for your full passwords, token codes, customer login credentials or cards PINs.
Protect yourself Online: Download our free security software Rapport that protects your computer from malicious software when accessing online banking. It also protects your bank card details when shopping online.
Protect your Credit/Debit Cards: Keep your cards in a safe place. Always keep your card in sight and when you are paying for things, especially in bars and restaurants. Remember always shield your PIN with your free hand and take your card straight away. Report lost and stolen cards to us straight away, that includes when it has been held at an ATM.
Be Cautious: Fraudsters are calling customers pretending to be from the bank or the police and asking for full security credentials. With any suspicious or unexpected call, agree to call the person back before providing any banking or personal information. Always call back using a number you have sourced and where possible using a different phone. Also, never respond to any unexpected or suspicious emails and be wary if the email asks you to click on a link or a button to download a file.
Be Aware: Check your bank balance regularly and report any suspicious transactions to us straight away.
RBS and NatWest take your card and online banking security very seriously. We prevent millions of pounds' worth of fraud every day. We also monitor trends and share information with other banks and external agencies, such as the National Fraud Intelligence Bureau to help prevent card and online banking fraud from happening. We've come a long way with new online security features and communicating with our customers on potential dangers.
You can find more fraud and security advice on the RBS Security Centre and NatWest Security Centre or download our free security software Rapport to help you stay a step ahead of the fraudsters when using your cards and banking online.
Related articles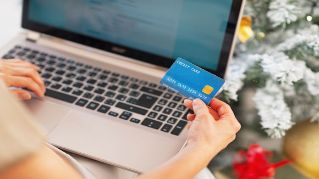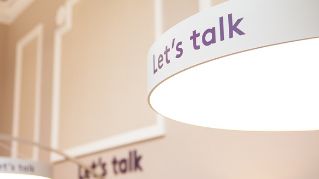 Let's talk about scams
As figures released by RBS show that our customers have lost almost £26m to scams Terry Lawson, Head of Fraud Prevention shares his advice.
We're now NatWest Group
Come and visit us for all our latest news, insights and everything NatWest Group.