NatWest and The Prince's Trust report shows that Trust-supported businesses have better chance of success
NatWest and youth charity The Prince's Trust have launched a new report outlining the effectiveness of the Trust's Enterprise programme – which has helped more than 80,000 young people to set up in business since 1983.
Trust in Business, a new analysis by Wavehill and supported by NatWest, shows how businesses started with funding and mentoring support from The Trust are more likely to survive than those who go it alone. The research shows that 73% of Trust-supported businesses continue to operate into their third year, compared with the national figure of 61% (1).
In addition, the research showed that qualifications are not essential to entrepreneurial success – quite the opposite. The research revealed that of all Trust-supported businesses, young people who achieved fewer than five A* to C grades at GCSE level are just as likely to still be running their business in year two (77%) as those who gained a university degree (78%).
The report was launched at an event in Westminster, attended by Ministers, Civil Servants and self-employment experts. The event heard from Minister for Welfare Reform Lord Freud, former Enterprise Advisor to the Prime Minister Lord Young, NatWest CEO of Commercial & Private Banking Alison Rose, and Young Ambassador Gemma Owen.

The research was commissioned following an earlier report in 2013, which assessed the merits of the Enterprise programme. Keen to determine the longer-term impact of the programme (of which NatWest is one of the main corporate founders) and positive outcomes amongst young people, Trust in Business was created to look at the sustainability of the Enterprise programme.

Commenting on the findings from the report, Martina Milburn CBE, Chief Executive at The Prince's Trust, said: 'We've long known that the level of qualifications achieved by a young person is no indicator of just how bright, determined or creative they are. Many tell us that they simply lack the confidence and the initial funding to get their ideas off the ground.

Despite the falling unemployment figures, an unacceptable number of young people still face long-term unemployment. This research shows that entrepreneurial success and a career are a viable and achievable option no matter what your starting position. With the right support, including loans and ongoing mentoring, the chances of creating a lasting business are not only possible, but actually very probable."

Alison Rose continued: "We've been working in partnership with The Trust for over a decade and have witnessed the huge impact The Trust has on young people's lives. From providing an income for themselves and their families, through to job creation or providing much needed products or services, the positive effects of the Enterprise programme spread beyond the individuals who are helped. If we encouraged more young people to start their own businesses, both local communities and the UK economy would reap the rewards."
The Trust's Enterprise programme supports disadvantaged and unemployed young people, aged 18 to 30, who are interested in starting a business. Young people are offered mentoring support and a low interest loan.
1) Business Demography Data, Two Year and Three Year Survival Rates, Office for National Statistics (based on businesses started in 2011 and 2012)
Related articles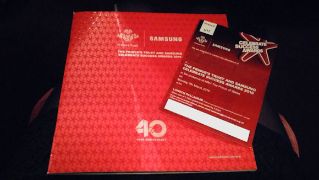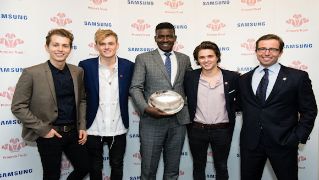 We're now NatWest Group
Come and visit us for all our latest news, insights and everything NatWest Group.