NatWest and Royal Bank of Scotland extend support for small businesses by scrapping lending fees
NatWest and Royal Bank of Scotland have increased their support for small businesses by eliminating both arrangement fees and early repayment fees on its loans for small business. Businesses can now borrow up to £500,000 and repay at any time without incurring any penalties.
NatWest and Royal Bank of Scotland removed the arrangement fees on their small business loans last year, but in recognition that businesses often need flexibility and control of their cashflow, the bank has decided to remove early repayment fees.
Marcelino Castrillo, Managing Director of Business Banking at NatWest, said: "We know that businesses want greater control of their finances. If a company's circumstances change and they are in a position to pay off an existing loan, we absolutely believe they should have the flexibility to do so without incurring penalties. We want our products to be simple, transparent and worry-free to enable our customers to focus on their business."
Ian Cass, Chief Executive of the Forum of Private Business, said: "The Forum of Private Business welcomes the initiative by NatWest to remove fees on its loans for small business. Transparency of bank loan costs is something that we have been lobbying for and this move not only achieves this, but also provides additional flexibility for those businesses who choose to repay a loan early or move to another provider."
Mike Cherry, Policy Director at the Federation of Small Businesses, said: "FSB is encouraged by this move from NatWest. Our members seek the total removal of unfair fees, and we hope this will now prevent smaller firms being penalised just as they need support to succeed.
"FSB backs the Business Banking Insight (BBI), an online tool to help small businesses identify which banks best meet their needs, based on feedback from other small firms. Initiatives like this will boost feedback, helping other small firms decide which is the best banking option for them."
NatWest is also establishing a team of 'Business Growth Enablers' across the country to provide skills and guidance to businesses. This team of 73 will each host weekly education events for local business communities, covering topics from importing and exporting to cyber security, with the aim of providing face to face support to more than 60k customers this year. These events will be open to all local businesses, not just NatWest customers, and will provide not just an opportunity to learn, but to connect with other businesses in their area and organisations that can help them.
Marcelino said: "Almost half of all private sector employment comes from small businesses, the life blood of our local communities. Around a quarter of those companies bank with us, which is a huge responsibility and one we are extremely proud of. But we want to do more for businesses than provide finance. We want to help business communities at the local level and give companies the extra help they need to succeed and grow, and to become their trusted partner. Our Business Growth Enablers will do just that. We have a wealth of business experience that we can share with our businesses – whether they are our customers or not - and, as the biggest supporter of UK businesses, we have huge networks from which we can connect businesses to help each other grow."
Ian Cass also commented on Business Growth Enablers: "The help offered by the "business growth enablers" is also to be welcomed, particularly if they connect and work with the existing support organisations like the Forum and we hope that other banks will follow suit"
Disclaimer:

This is article is for media use only and is not a financial promotion.
Security may be required. Product fees may apply. Over 18s only. Business turnover of up to £2 million. Excludes refinance and Commercial Real Estate Finance.
ANY PROPERTY USED AS SECURITY, WHICH MAY INCLUDE YOUR HOME, MAY BE REPOSSESSED IF YOU DO NOT KEEP UP REPAYMENTS ON A MORTGAGE OR OTHER DEBT SECURED ON IT.
Related articles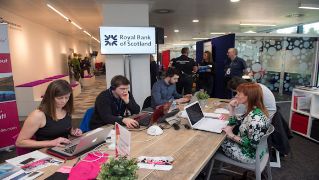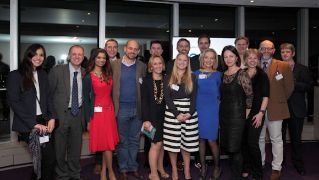 We're now NatWest Group
Come and visit us for all our latest news, insights and everything NatWest Group.