Don't act your size: technologies that level the playing field
Following this year's NatWest Technology Conference, Neil Bellamy, Head of Technology, Media and Telecoms at NatWest, looks at the opportunities for businesses in the technology space.
For the 4th annual NatWest Technology Conference we welcomed experts from Microsoft and Amazon (amongst others), and Kevin Hanley, Director of Design, Services at RBS, to discuss how they believe disruptive technologies will be the catalyst for change.
For the first time in history we're seeing how disruptive technologies are levelling the playing field and allowing smaller companies to step up to their large corporate counterparts.
But the larger corporates aren't sitting back complacently: they're embracing the challenge from their smaller rivals and changing the way they think and how they act.
They too are embracing these new technologies and putting their entrepreneurial hats on – thinking, acting, innovating like their new, smaller competitors.
The UK is renowned for its technology innovation, but when it comes to commercialising their cutting-edge products and services, the companies behind the innovation can face some major challenges.
Many struggle to scale up rapidly enough to capture market share without compromising the company's innovative capability.
Others find it difficult to compete for specialist technology skills, which are a scarce resource.
However, the country's entrepreneurial ecosystem is gaining strength and delivering fresh resources and initiatives to help new tech businesses overcome the challenges, scale up at speed and exploit commercial opportunities to secure revenue.
Whatever their size, technology businesses in the UK have a huge opportunity to embrace innovation and entrepreneurial advancement.
Related articles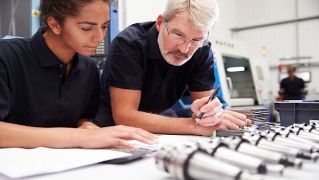 Small businesses and apprentices
As part of National Apprenticeship Week, Lisa Robey, NatWest Director of Business Banking in Oxfordshire, explores how small businesses can benefit from taking on an apprentice.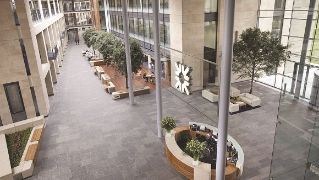 Opening up innovation at RBS
RBS Chief Administrative Officer Simon McNamara explains everything you need to know about the new RBS technology centre based in our HQ.
Latest news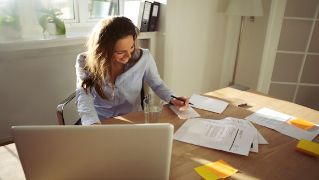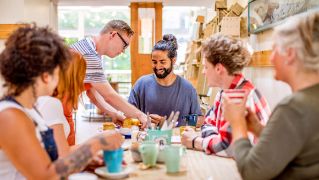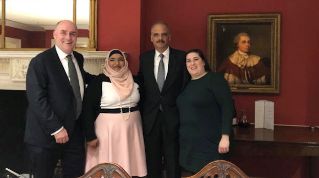 RBS Multicultural Network meets Eric Holder, 82nd US Attorney General
Simon McNamara, RBS Chief Administrative Officer and Executive Sponsor of the RBS Multicultural Network, recently hosted an event in discussion with Eric Holder, the first black US Attorney General. They discussed career, ethnicity, diversity and even a little bit of politics. At the event, Eric Holder shared his wisdom and experience with attendees from the RBS Executive committee and RBS Multicultural Network. Simon McNamara blogs about his experience meeting Eric, a BAME role model, and why diversity is so important to RBS.