Celebrating Success with the Prince's Trust
Marcelino Castrillo, Managing Director of Business Banking, explains why NatWest sponsored the Enterprise Award at the Prince's Trust Celebrate Success Awards.
At NatWest, we're really thrilled to be celebrating 40 years of our partnership with The Prince's Trust. As one of the original supporters when The Trust was established in 1976, it's great to be able to celebrate this remarkable anniversary.
Sponsoring the Enterprise Award at the Prince's Trust's Celebrate Success Awards is important to us. At NatWest we help over 100,000 people every year to succeed with their own business. Our partnership with The Prince's Trust is built on our shared ambition to help the next generation of UK entrepreneurs.
This is a vital part of how we support small businesses, create jobs, and encourage growth. By working with partners like The Prince's Trust and Entrepreneurial Spark we can help more people, more businesses and encourage even more success.
The finalists in this year's NatWest Enterprise Award were absolute inspirations. All their stories are simply humbling: I'm just pleased that I didn't have to choose the winner myself!
These are outstanding young people and I'm very happy, indeed honoured to be able to celebrate their achievements.
Related articles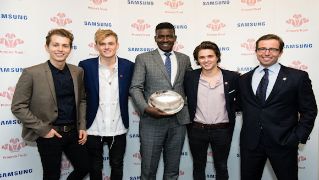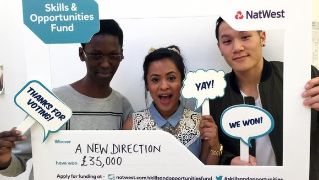 We're now NatWest Group
Come and visit us for all our latest news, insights and everything NatWest Group.