Building an inclusive organisation
RBS Head of Inclusion Marjorie Strachan looks at where RBS stands on gender diversity following the recent report published by HMT on gender balance in financial services.
This week we have seen The Treasury publish its review into the representation of women in senior managerial roles in the Financial Services industry. The report's three overarching recommendations focus on reporting publicly on internal targets; Executive accountability for improving gender balance; and linking variable remuneration with internal gender targets.

The report - 'Empowering Productivity | Harnessing the Talents of Women in Financial Services' - reflects RBS commitment to improving gender balances at all levels across the bank.
Over the last eighteen months, we have been working hard to increase the balance of women in our top 5,000 roles (now over 40 per cent) and our Executive Committee have individual targets to ensure at least 30 per cent of the roles in the bank's top three leadership levels are filled by women by 2020. This is not an aggregate goal: each ExCo member has a target to achieve this within their own business area, ensuring we drive authentic change across our organisation. What's more, we have confirmed our intent to have 50/50 gender balance across RBS by 2030 and given the importance of this goal, Les Matheson - RBS and NatWest CEO of Personal and Business Banking- has been personally tasked with leading this work.
To support these goals, we are doing everything we can to identify and pull through more female talent. As an example, last year we piloted a new female development approach which extends our existing networking, mentoring and sponsorship frameworks to reach even more women and introduces targeted development support for women at all career levels across the bank. As a result, we are providing development opportunities to four times as many women than ever before, demonstrating that - where we focus - we can really make a difference.

We know that being an inclusive organisation is good for our people and for our business. We won't stop until we've created a bank where everyone can bring the best of themselves to work, every day.
Related articles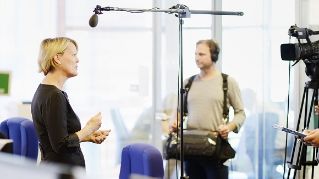 Building networks and breaking barriers
Last week our CEO of Commercial and Private Banking, Alison Rose, addressed The Guardian's Forward Women conference. She shares her thoughts on what it's like to be a senior female banker.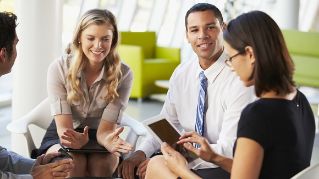 Leading on inclusion
Marjorie Strachan, RBS Head of Inclusion, explains why it is so important to have a diverse range of voices in senior roles.
We're now NatWest Group
Come and visit us for all our latest news, insights and everything NatWest Group.