Silver linings - Economics Weekly
Stock markets fell last week, but not all was doom and gloom. Financial clouds can have silver linings too.
Surplus to requirements.
Forecasting changes by the Office for Budget Responsibility gifted the Chancellor with a £27bn windfall in November. Don't expect a repeat of this on 16th March. Escaping from his self-imposed fiscal charter will prove tricky. Those rules require a surplus to be reached by 2020. But the IFS's Green Budget, released last week, warned that could be difficult in the face of an economic slowdown and on-going financial market turbulence.
No Jeremiah.
UK industrial production, already not fully fit, has taken a turn for the worse. Output shrank by 0.5% between Q3 and Q4 and the sector has avoided recession on a technicality - it managed to grow by a meagre 0.1% in Q3. Manufacturing, which had been improving of late, slipped again. It would be easy to wail at the wider world. But it's hard to find a relationship between the importance of exports to a sector and its growth. Odd. But something else must be at play.
Under the bonnet.
The UK imported £35bn more goods and services than it sold in exports in 2015. But the underlying trends tell a story about the state of the UK and the global economy. First our deficit in goods is now a cool £125bn, while our surplus in services also widened to £90bn. UK export growth to China was 6.5% last year, barely a third of its 18% average growth rate since 2000. But this isn't just a China issue. Falling sales to the USA wiped 1.6% off export growth.
Kerching!
British shoppers haven't read the memo saying they are supposed to be worried about global economic prospects. Purses and wallets were opened wide in January, with the value of retail sales rising 3.3%y/y in January, the fastest pace since September. Still-falling shop prices meant that the quantity of goods purchased grew 5.1%y/y. So much for the fear that falling prices will encourage people to defer spending because goods will be cheaper tomorrow than today.
Still going.
The global economy may be slowing and the stamp duty regime for buy to let may be changing, but that doesn't seem to have dissuaded the Great British house buyer. The latest survey from the RICS says that sales are going to rise over the next 3 months, and house prices will too. London is a mixed bag, owing to a slowdown in the prime central areas, but demand for anything under £750,000 is reportedly as strong as ever.
If you build it.
2015 was the year of infrastructure in the UK - at least as the statistics tell it. Output rose 31% compared with 2014. There was also increased building of new houses, factories and warehouses. In the case of housing, this was entirely due to building by the private rather than the public sector. Despite all of this good news, overall construction output is still below where it was in 2007. We are not quite the builders yet.
No regrets.
Critics argue that the Fed was wrong to raise rates in December. Janet Yellen disagrees, pointing to rising employment and wages. Overseas is another matter. Yellen is less concerned about slower growth in China than about China's exchange rate policy and the financial market volatility that causes. When combined with falling commodity prices that volatility could put stress on commodity-producing countries, which would hurt American exporters.
Tighter.
Emerging markets are being buffeted by numerous problems, including weak demand from developed markets, lower commodity prices and sharp currency falls. But now global liquidity conditions - the ease of financing in global financial markets - may be beginning to tighten. Dollar borrowing in emerging markets stagnated in Q3 2015, the first time it hasn't risen in six years. It could lead to tighter financial conditions in emerging markets, and yet another growth headwind.
Confidence up & down.
Given January's slump in global equity markets, deteriorating investor sentiment comes as no surprise. Confidence within the Eurozone fell to its lowest in 14 months in February. Two exceptions: Ireland and France, where business and consumer confidence increased. In Ireland, you have to go back to February 2001 to find a time when consumer morale was higher than it is today. Six Nations fever?
GDP.
It measures the monetary value of production in a given place and time. While it works well for coffees and cars, the digital age is proving to be harder to capture. Take music. Global revenues are falling. So according to GDP the world is listening to less music. That's surely rubbish. We're probably listening to more music, just via digital channels. As these tend to be cheaper music revenues and their GDP equivalent fall. Good for consumers. Yet in GDP world, money talks.
Related articles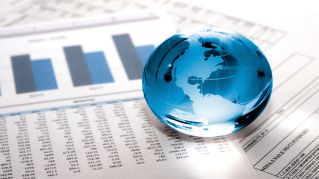 Headwinds - Economics Weekly
Markets expect the first rise in Bank Rate in December 2018. And judging from the Inflation Report, the Monetary Policy Committee (MPC) members seem at ease with this. Their reason? Global economic headwinds that are blowing harder than before.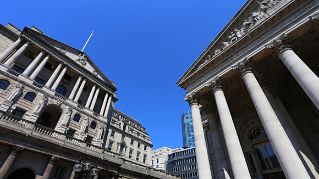 Never a dull moment - Economics Weekly
A former Bank of England Governor once said of central banking that "boring is best". Last week though, central bankers were once again hogging the limelight. First off, the US Federal Reserve, which having raised rates must now work out whether the economy can support them. Second the Bank of Japan, which joined the negative rate club. And with all eyes on the Bank of England this week, "boring" seems a distant memory.
We're now NatWest Group
Come and visit us for all our latest news, insights and everything NatWest Group.