RBS community fund will share a further £2.5m in its second year
From noon Monday 1 February until noon Friday 19 February, applications are once again open for the first round of this year's Skills & Opportunities Fund.
The Skills & Opportunities Fund was launched in May last year, as part of an ongoing commitment to making a difference in local communities. In its first year, the fund attracted over 1,800 entries from not-for-profit organisations in the UK and Ireland, 180 of which were shortlisted for a public vote, with 114 going on to win grants of up to £35,000.
RBS is again inviting applications from charities, social enterprises, community groups and state-funded schools or colleges across the UK and Ireland. The fund aims to support projects in disadvantaged communities that help people access the skills and opportunities to enable them to get into work or to start a business.
The application period is open from noon Monday 01 February to noon Friday 19 February. Representatives of qualifying organisations can apply for funding via an online portal. The UK and Ireland have been split into seven regions to distribute the fund: each region has a judging panel that will review all the entries and publish a shortlist. Voting will then open to the public on Friday 08 April, with the public vote counting for one vote in each region in the final judging process. The winning projects will be announced week commencing 23 May.
Ross McEwan CEO of RBS said:
"In 2015 our Skills and Opportunities Fund was very well received and in total we funded 114 projects totaling £2.5 million in local communities across the UK and Ireland, helping people help themselves. If it matters to local communities then it matters to us and we are looking forward to funding many more worthy causes in 2016."
Thom Kenrick, RBS Head of Community Programmes, is encouraging even more organisations to apply for their share in the £2.5m fund this year:
"Our Skills & Opportunities Fund builds on our existing work to support young people, businesses and entrepreneurs which in turn is building stronger communities and encouraging growth. The response in our first year was amazing and I'm hoping that the good news stories from previous winners will inspire even more organisations to apply this year".
Learn more, apply for funding or register your vote when the time comes.
Related articles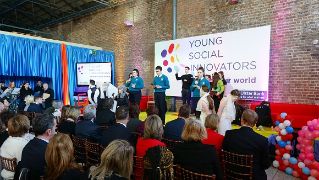 We're now NatWest Group
Come and visit us for all our latest news, insights and everything NatWest Group.