RBS announces new CEO of Private Banking for Coutts and Adam & Company
RBS today announces the appointment of Peter Flavel as Chief Executive of Private Banking, responsible for Coutts & Co and Adam & Company
Peter joins from J.P. Morgan where he has been Chief Executive of the Private Wealth Management business in Asia.
Peter has a wealth of experience in Private Banking, having previously led Standard Chartered's Private Banking business. He was recently voted 'Best Leader in Private Banking 2015' at the PWM/The Banker Global Private Banking Awards. Peter will be relocating from Singapore to London to take on this new role.
Michael Morley will be stepping down as CEO of Coutts & Co. He will remain with Private Banking until the end of May 2016 to ensure a smooth transition for the business.
Alison Rose, CEO of Commercial & Private Banking, said: "Michael has been instrumental in guiding the business over the past seven years particularly through a significant period of change. He now feels it is the right time to hand over the reins as the business takes a new direction and re-focuses on growth. I'd like to thank Michael for his significant contribution and to wish him all the very best for the future."
"As we near the completion of the sale of our Swiss and Asia businesses to UBP, we reach an important milestone. We are investing in our business in the UK and our strong Coutts and Adam brands with a focus on remaining the leading choice for Private Banking and Wealth Management. I am delighted that Peter is joining the business. He brings a wealth of experience to help steer the business through this exciting stage of its development."
Peter Flavel said: "I am thrilled to be appointed Chief Executive of Private Banking and look forward to the challenge of leading a business which has a strong heritage yet is modern and understands the needs of clients."
Lord Waldegrave of North Hill, Chairman of Coutts & Co, welcomed Peter and thanked Michael Morley: "Michael has successfully led Coutts through a difficult period and provided a strong base for the future. The Coutts Board thanks him warmly and wishes him well for the future. We welcome Peter who has exactly the qualities Coutts will need in the exciting period ahead as we take the business forward."
Related articles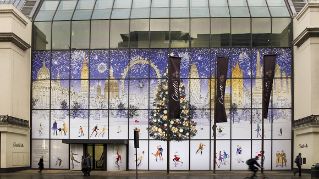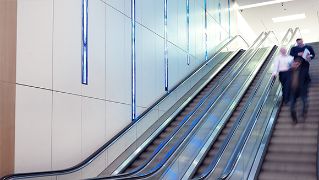 Latest news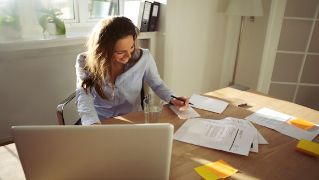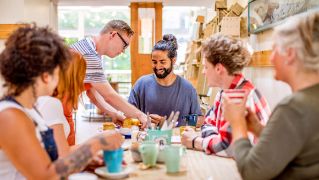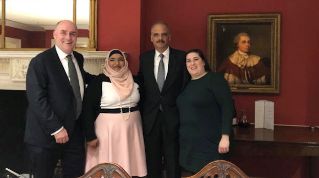 RBS Multicultural Network meets Eric Holder, 82nd US Attorney General
Simon McNamara, RBS Chief Administrative Officer and Executive Sponsor of the RBS Multicultural Network, recently hosted an event in discussion with Eric Holder, the first black US Attorney General. They discussed career, ethnicity, diversity and even a little bit of politics. At the event, Eric Holder shared his wisdom and experience with attendees from the RBS Executive committee and RBS Multicultural Network. Simon McNamara blogs about his experience meeting Eric, a BAME role model, and why diversity is so important to RBS.