NatWest launches new entrepreneurs programme Growth Builder
NatWest is a key partner of Growth Builder, a business growth programme designed by entrepreneurs for entrepreneurs to help high-growth British businesses.
NatWest is teaming up with several public and private partners including BT, Loughborough University and UK Trade & Investment to offer an educational programme for British businesses that want to take the next step in growing their businesses.
Those that join the new Growth Builder programme will have access to government, university innovation, corporate expertise, investors, successful entrepreneurs and representatives from the bank.

Commenting on the programme, NatWest CEO of Commercial and Private Banking Alison Rose said:
"The launch of Growth Builder is a fantastic way in which we can serve the high growth business community. By providing the right support, networks and expertise we hope that Growth Builder will enable high-growth business leaders to scale successfully and achieve their growth ambitions."
Applications to join the Growth Builder programme are now open and close on 16th March. Applications are open to any UK Business who has:
Grown at least 20% a year for the past two years
At least 20 staff
At least £1.5m turnover
The business can be from any sector
The first programme will start in April, offering monthly events, workshops and coaching groups. The organisers will identify an initial group of around 50 high-growth UK companies to work with over a 12-month period. Companies selected for the programme will be chosen by a panel of industry experts who will be looking for proven successes with the potential for significant future growth.

For further information on how to join the programme visit the Growth Builder website.

Related articles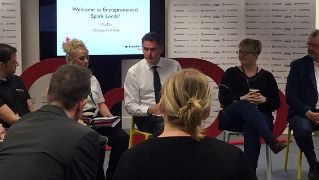 Guest blog: Giving something back
Vicky Morrell, Founder of 'A Little Something Back' discusses the benefits of being in an Entrepreneurial Spark hatchery and her meeting with RBS CEO Ross McEwan.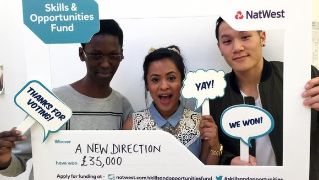 We're now NatWest Group
Come and visit us for all our latest news, insights and everything NatWest Group.