Guest blog: The unquenchable determination of Mary Somerville
Following the announcement that Mary Somerville will be the portrait on the new RBS polymer £10 note, Dr Alice Prochaska, Principal of Somerville College Oxford, shares her thoughts on why she is a worthy winner.
It is fantastic news that Mary Somerville has been selected as the face of the new Scottish £10 banknote.
One of the most influential people of her day in the world of science and education, and the first to be described as a "scientist", her writings captivated the reading public and influenced scientific research across a wide swathe of enquiry. She tutored and encouraged Ada Lovelace, now known as the founder of computer programming, laid the groundwork for the discovery of the planet Neptune, and her work on the connection between electricity, gravity and light inspired the "four equations" of James Clerk Maxwell.
Mary Somerville achieved her fame in the face of great odds. Born in Jedburgh in 1780 and growing up wild and undereducated in Burntisland, she was discouraged and disparaged by her family, but her determination was unquenchable.
I was intensely ambitious to excel in something, for I felt in my own breast that women were capable of taking a higher place in creation than that assigned to them in my early days.
Mary Somerville
The advocated for women all her life. Few women of her generation excelled as notably as she did, few were to do more to advance the reputation of women's capacities; and beyond that, few women or men did more to advance public enlightenment in their own time.
In 1879, seven years after her death, the founders of Somerville College, one of the two first Oxford colleges to open for women, chose Mary Somerville to exemplify their progressive aspirations. The new college (now open to men and women alike, since the 1990s) included students of all religious, cultural and national backgrounds and opened doors for those who had been excluded from higher education and all the opportunities that come with it. The values of excellence, inclusion and pioneering that Mary Somerville championed live on and flourish in the modern college that bears her name. I am thrilled that we can share that model now with her native Scotland, though the imaginative decision made by RBS.
Related articles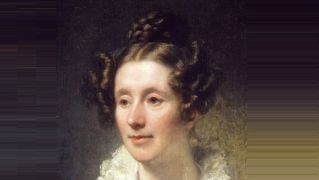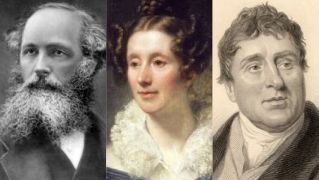 Royal Bank of Scotland announces shortlist to appear on new £10 note
The Royal Bank of Scotland has today announced that James Clerk Maxwell, Mary Somerville and Thomas Telford have been shortlisted to appear on its new polymer £10 note, set to be issued in the second half of 2017. The final decision will be made following a public vote running from Monday 1 February to Sunday 7 February.
We're now NatWest Group
Come and visit us for all our latest news, insights and everything NatWest Group.