Gogarburn Entrepreneurial Centre and Open Experience launch this week
RBS CEO Ross McEwan shares his thoughts on how this launch represents an important step forward for the bank.
This week will be hugely symbolic for RBS. We are launching a new Entrepreneurial Centre at the heart of our headquarters in Edinburgh.
Around 100 entrepreneurs and ten entrepreneurial support organisations are moving in to the heart of our bank.
If there was ever a clear sign of our change as a bank, this is it.
I said in March last year when the building work began on the old Exec wing that I was determined to ensure our organisation was open and customer focussed. This week we will show just how serious we are about that pledge.
I am not aware that any other UK bank is supporting entrepreneurs in this way and on this scale. We are opening our doors around the country and inviting hundreds of entrepreneurs to come in and work with us. We are providing free facilities, free business advice and free access to our networks and suppliers.
And we are also providing entrepreneurs with access to our own staff and experts. In Edinburgh the entrepreneurial hub will be based right next door to our new Open Experience technology solutions centre.
This centre is hugely important to the bank and it is no accident that we have also moved it to the heart of our headquarters. It means we can focus more on innovation and build the future of banking with our partners from Scotland and around the world.
It will also mean the entrepreneurs will have access to some of the best technology minds in the bank. For a start-up tech company this sort of access can take years to source so this partnership will help accelerate that process, help create jobs and help grow the economy.
In the next few weeks we will have opened three new Entrepreneurial Spark hatcheries across the UK in Manchester, Edinburgh and Belfast. This will bring the total number of hubs to nine. And we will be launching at least four more in the next twelve months.
I was in the Leeds Entrepreneurial Spark hatchery last week and was delighted to meet and hear from a number of the entrepreneurs there. They spoke passionately about the support and advice they have received, and it was great to hear that for many, being part of the hatchery and getting the support from bank employees has made the difference to their business succeeding in its first year.
We are leading the way on this and I am proud of that fact. This partnership with Entrepreneurial Spark captures exactly what I want us to be as a bank. I want us to be supporting businesses beyond just providing finance. I want us to be part of the businesses we serve. If our business customers succeed then we succeed as a bank and the UK economy succeeds as well. It is a virtuous circle and it makes sense. It is sustainable banking.
Related articles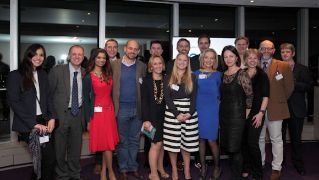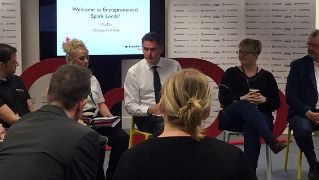 Guest blog: Giving something back
Vicky Morrell, Founder of 'A Little Something Back' discusses the benefits of being in an Entrepreneurial Spark hatchery and her meeting with RBS CEO Ross McEwan.
We're now NatWest Group
Come and visit us for all our latest news, insights and everything NatWest Group.