Entrepreneurs set up shop in RBS HQ
RBS has opened the doors of a new Entrepreneurial Centre at its global Headquarters in Edinburgh.
The bank's former 'executive wing' has been transformed to create an ecosystem of entrepreneurship and innovation, where a new, state of the art Entrepreneurial Spark business accelerator hub, or 'Hatchery' will sit alongside Open Experience, RBS' new Technology Solutions Centre.
Entrepreneurial Spark's 2015 Impact Report, released today, shows 88% of start-ups and early stage entrepreneurs who have been through Entrepreneurial Spark's unique enablement programme are still trading today. The report also highlights the scale of the support the accelerator is providing entrepreneurs across the country. Since Entrepreneurial Spark was founded in 2011, the 660 businesses it has supported have had an aggregate turnover of £85,891,661 (£40m, in 2014), attracted £45,167,348 of investment (£18 million in 2014) and created 1,816 jobs. As these figures demonstrate, Entrepreneurial Spark's focus on leadership and growth marks it out when it comes to supporting the UK's young enterprises.
The opening of the Gogarburn hub is a clear indication of RBS's continued commitment to Scotland.
First Minister Nicola Sturgeon MSP
The new Hatchery, opened in partnership with KPMG, will provide start-ups with expert enablement – focussing on developing entrepreneurial leadership mindsets and behaviours amongst the 80 businesses who will join the programme every six months. The Hatchery will offer free critical office facilities, allowing entrepreneurs to focus on establishing and growing their business.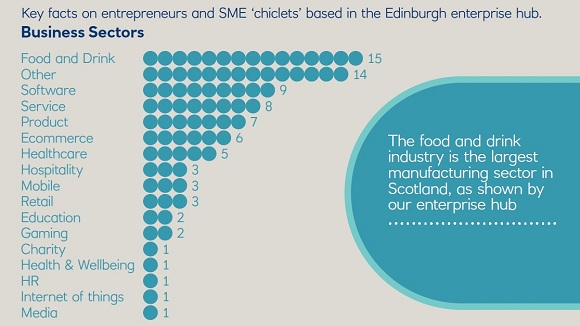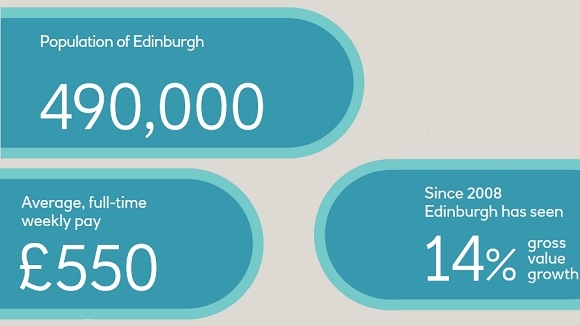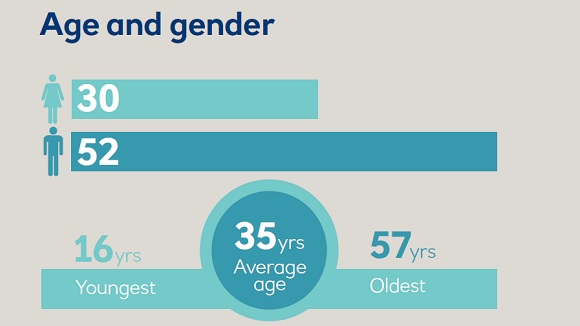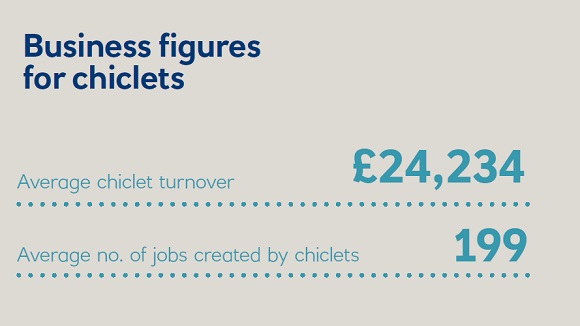 As part of the Entrepreneurial Centre's ecosystem they will be able to collaborate and network with enterprise support organisations and fellow entrepreneurs, as well as RBS staff. RBS employees will also be encouraged to work with business owners in order to learn from their entrepreneurialism and gain a better understanding of the challenges they face.
RBS' new Open Experience, which has moved into the former executive wing from the centre of Edinburgh, will also be open to the entrepreneurs. This centre of excellence houses a team of experts pursuing innovative new technologies for the bank, working with fintech companies to develop new ideas into customer pilots, as well as searching the globe for emerging trends and tech. Start-ups in the new Hatchery will have access to these experts, their research and thought leadership, as well as their international scouting networks from Silicon Valley, Israel and the UK. They will also be able to learn from RBS' experience, for instance in overcoming the challenges of implementing new technologies in a large organisation.
Entrepreneurial Spark is joined in the former Executive Wing by key Scottish business organisations, including Entrepreneurial Scotland; Business Gateway; Napier University; Scottish Edge; The Princes Trust Scotland; The Lens (Scotland's social EDGE Fund); Big Noodle; Bright Red Triangle; and We are the Future.
First Minister Nicola Sturgeon MSP commented: "The opening of the Gogarburn hub is a clear indication of RBS's continued commitment to Scotland and I welcome that.
"Indeed, Scotland CAN DO – our national statement of intent – makes clear our ambition to be a world-leading entrepreneurial and innovative nation, one in which growth and innovation go hand-in-hand with a commitment towards delivering wider benefit to all of society.
"By giving budding entrepreneurs and ambitious companies a dedicated centre to develop an idea, RBS is providing them with a solid foundation to start from and hopefully play their part in building on Scotland's economic success."
Alison Rose, CEO of Commercial and Private Banking at RBS, said: "We are determined to support entrepreneurs and the impact they make in driving the economy. This is why we have created an entrepreneurial ecosystem that will give start-ups the best chance, by taking away concerns about things like office facilities and letting them concentrate on their business. But we also want our staff to become more entrepreneurial, and by putting the new Hatchery at the heart of our Edinburgh HQ we want them to learn from the entrepreneurs and start thinking like them. This way they can understand our customers better and also help improve the culture of the bank."
Simon McNamara, Group Chief Administrative Officer at RBS, said: "This is a really exciting moment for RBS as we unveil Open Experience, our brand new centre of innovation where we will design and test cutting edge technology which will transform the way people bank with us.
Jim Duffy, CEO, Entrepreneurial Spark said: "On the day Entrepreneurial Spark publishes its latest Impact Report showing that to the end of 2015 our Chiclets from across the UK created nearly 2,000 jobs and brought over £85 million of turnover into the economy, we can see yet again the impact entrepreneurs are having on the UK economy. Our vision is to inspire and enable positive social change through the action of Entrepreneuring, creating jobs and value in the economy. To now have our Edinburgh Hatchery at the heart of RBS' global HQ is incredible and is a real statement from the bank and one they should be applauded for. With our application window open now across all UK Hatcheries for August entry, we can't wait to work with RBS to create an inspiring place from which entrepreneurs can scale their businesses."

Iain Moffatt, KPMG's UK Head of National Markets, added: "As evidenced by its latest Impact Report, Entrepreneurial Spark's track record of providing aspiring business owners with access to a unique resource of contacts, expertise, mentoring and support is second to none.
Related articles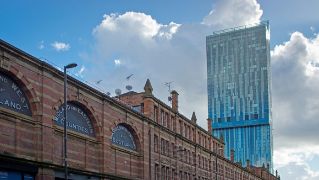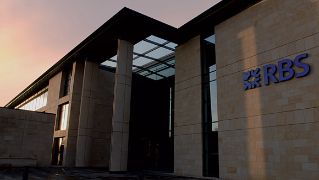 We're now NatWest Group
Come and visit us for all our latest news, insights and everything NatWest Group.