Birmingham hub: One year on and £2 million turnover
Figures from the first year of the Entrepreneurial Spark Birmingham Hatchery show the success that the hub has brought to start-ups.
One year ago NatWest opened the doors of its St Philip's Place branch in Birmingham to its first free business accelerator for start-ups. In partnership with Entrepreneurial Spark and KPMG, the hub aims to enable entrepreneurs in the area to successfully develop and grow innovative businesses.

Since its launch in Birmingham, the business accelerator programme has helped entrepreneurs in the Hatchery to raise over £396,000 in investment, secure multi-million pound contracts and master their 60-second pitches to ensure they're always ready, whether speaking to potential investors or customers.

There are many successful stories amongst the entrepreneurs - or 'chiclets' - who joined the Hatchery. Here are some examples:

Since February 2015 the Birmingham Hatchery achieved a combined turnover of £2,030,018 and created a total of 143 jobs to date.

When asked about their experience at the Hatchery, Braci said it was an "amazing environment to grow any business", Charnel Conway, founder of ABA Tutorship commented that her time on the programme was an "outstanding experience that I cannot put a price on", and Martin Jarvis, founder of Dotcom Catalyst added that his business had changed dramatically for the better since joining the programme as it has now moved from an online subscription model to a consulting business model.

Gordon Merrylees, Head of Entrepreneurship at NatWest, said: "It's incredible to see the success stories that have come from the Birmingham Hatchery in just one year. It just goes to show that entrepreneurial spirit is growing and what the right guidance, support and advice can help to achieve. We are proud to have made a positive impact on these entrepreneurs over the last 12 months and we look forward to seeing what exciting start-ups, early stage and high growth businesses come through the programme in the years ahead."

Jim Duffy, founder and Chief Executive of Entrepreneurial Spark, added: "I am delighted by the successes to date in Birmingham, and have thoroughly enjoyed getting to know the start-ups and becoming more involved in the business community across the city.

"We have found that Birmingham has the youngest average Chiclet age across all UK Hatcheries, at just 35 years old, so it's fantastic to see entrepreneurs in the city bucking the trend of starting their own business later in life and instead choosing to pave their own career path from the outset.

"There have been some incredible results from the Chiclets on board the programme to date, and I can't wait to see what the new entrepreneurs who join us this month will go on to achieve."

80 more entrepreneurs joined the programme in Birmingham in February this year.
Related articles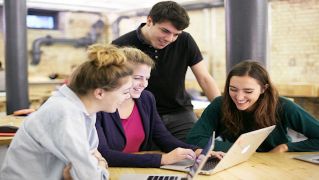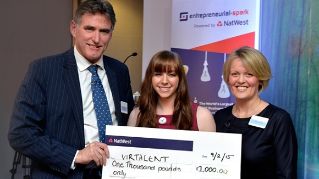 We're now NatWest Group
Come and visit us for all our latest news, insights and everything NatWest Group.