The magic Dragon loses puff - Economics Weekly
The Chinese stock market and manufacturing sector got the new year off to a less than ideal start, but better than expected US employment and Euro Area business data gave some cause for cheer.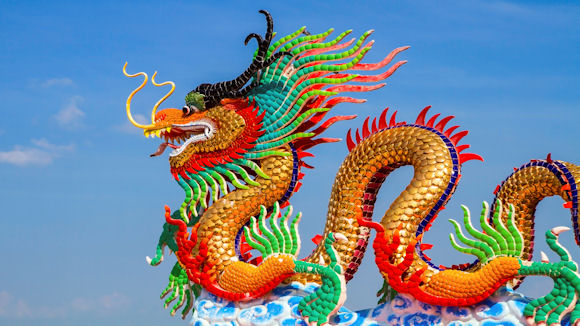 The catalyst.

China kicked off 2016 with steep stock market declines and another fall in the currency. Capital is heading for China's exit doors with almost $1 trillion in outflows in the 12 months to November, putting downward pressure on the yuan. But China is attempting to stem the decline by 'smoothing' the fall through selling down its stockpile of foreign exchange reserves. That can go on for some time, but it can't go on forever. The week began with disappointing manufacturing data. It was a reminder, if one was needed, that China remains in the midst of a long-term slowdown in growth.
The concern.
The wider concern from last week's events in China is that the Chinese Communist Party struggles to clean up the aftermath of the massive credit binge and shepherd the economy to a more mature, services-oriented make-up. China is in need of a long list of market-oriented reforms. Yet last week's heavy-handed policy interventions show that there remains a reluctance to let the market have the final say in the setting of prices. As long as policy remains ad-hoc and reactive, there is an increasing risk that China will experience something more pernicious than a sharp slowdown in growth.
A winter cold.
Like the weather, UK business conditions leading up to Christmas weren't great. At best, the Purchasing Managers' Index for services was steady (dropping slightly to 55.5 in December from 55.9 in November). However, manufacturers felt the end of year blues. The PMI index fell again, to 51.9 from 52.5. Across the globe manufacturers are struggling and UK-based firms are not alone. A problem shared is, in this instance, not one that's halved.
Tough times.
With manufacturing struggling, it is not surprising that UK export growth is still weak. Exports fell 1.5%y/y three months to November. On the plus side, services exports rose 3.3%y/y. But 55% of UK exports are goods and oil and half of that goes to the EU, where exports fell by 6.3%y/y. With global demand growth weakening all the time, 2016 looks to be another tough year for our exporters.
Increasingly unaffordable.
Average UK house prices grew by 9.5%y/y in December according to the Halifax. Prices are 6.1% above where they were in January 2008, while Nationwide says it's 8.4%. With incomes rising by less than 3% y/y, 2015 was yet another year in which houses became more unaffordable.
Irish eyes still smiling.
The Republic of Ireland's robust economic recovery continues, with December's services PMI posting a healthy reading of 61.8. Retail sales (ex. motors) increased 8.9% y/y – the strongest growth since May 2007. Meanwhile the unemployment rate fell to 8.8% last month, its lowest level since December 2008.
Trend bucked
Wider than Ireland, the Eurozone more widely gave us some positive news with December's composite PMI index edging up to 52.3 from 52.2. Germany stayed solid but surprisingly Italy, which also had one of the world's best performing stock markets in 2015, was the star performer with the highest reading in five years. Eurozone growth is still weak, but it's holding up… for now.
Seasonal flu.
US business confidence was decidedly groggy in the last month of the year. The ISM index for manufacturing fell 0.4 points to 48.2, indicating that output from manufacturers is falling. The much larger non-manufacturing sector fell by even more, but remains in rather loftier territory at 55.3. Overall, the picture is one of softening growth for the US at the end of 2015. Not the sort of conditions under which you'd normally be raising interest rates. But these are far from normal times.
Phew!
The US labour market was firing on all cylinders in December, adding 292,000 jobs. That wasn't enough to pull the unemployment rate lower. It stayed at 5%. But it did ensure that it rounded off 2015 0.6% lower than where it started. These unequivocally strong numbers will come as a relief to the Fed. Especially after a week that was otherwise dominated by downbeat news from the US and global economies and precipitous stock market falls.
We're now NatWest Group
Come and visit us for all our latest news, insights and everything NatWest Group.