Scottish politicians attend unveiling of refurbished local branch
Alan Brown, SNP MP for Kilmarnock and Willie Coffey SNP MSP for Kilmarnock and Irvine Valley attend event in their local constituency.
The Royal Bank of Scotland Kilmarnock has received a makeover as part of a £450m investment into upgrading branches across the UK.
The branch has a completely new look and feel – the 'traditional' bank counter has been removed so customers no longer have to queue to speak to a member of staff.
The branch is fitted with new, modern technology such as upgraded ATMs and Cash and Deposit machines, where customers can pay in coins free of charge without having to bundle coins into individual bags, or wait while staff count them.
The branch also has free Wi-Fi for customers and iPads so customers can register and access Online Banking services, with staff on hand to provide demonstrations and help where required.
The branch officially celebrated its transformation by hosting a launch event on Friday 22 January which was attended by customers.
RBS's investment into upgrading branches is part of an overall £1bn being spent across the UK on both branch refurbishment and state-of-the-art banking technology. The bank's aim is to meet the needs and demands of its customers round the clock by offering options for customers to choose how they conduct their banking such as over the telephone, online, mobile banking, mobile branches, ATMs, CDMs and post offices.
Commenting on the new look branch, Gary Crawford Local Chief Executive Officer, said:
"Although an increasing number of our customers are choosing to bank with us over the phone, online or on their mobile, our branch network plays an extremely important part of the service we're providing to customers. The investment we've made in our Kilmarnock branch shows we are committed to providing the best banking service to the local community and want to be a central part of the local communities where our branches are based. We're looking forward to unveiling our new-look branch and new technology to customers."
Related articles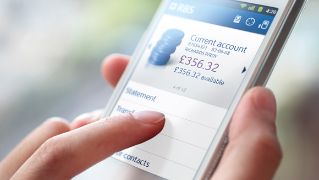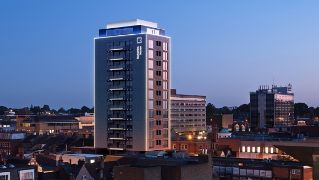 We're now NatWest Group
Come and visit us for all our latest news, insights and everything NatWest Group.