RBS Social and Community Capital supports Lancashire Community Finance
Support to local Lancashire charity helps financially excluded people access the funds they need.
One of the bank's customers, Lancashire Community Finance, is a Community Development Finance Institution (CDFI) and registered charity, which is providing low-cost finance to local people in the Lancashire region. While financial exclusion affects a wide range of people at different times in their lives, it mainly impacts those with low or unstable incomes, or who have experienced a significant life shock.
Lancashire Community Finance received a £500,000 low-interest loan from RBS Social & Community Capital. Because the loan is set at an affordable rate, the charity can pass the rate on to financially excluded clients.
Established in Preston in 2005, the charity provides affordable loans to individuals, start-ups and small businesses in Lancashire who struggle to borrow from mainstream providers such as banks and building societies.
RBS Social & Community Capital is a standalone charity which provides loans from £30,000 to £500,000 to viable charities, social enterprises and community development projects that are unable to access mainstream finance.
Lancashire Community Finance Manager, Elaine Rimmer, commented:
"The loan from RBS Social & Community Capital helps us to help people in need. It might be an elderly person who is a home owner but can't access mortgage finance as they don't meet the lending criteria because they're retired. Or it might be someone on a low income who manages their finances well but doesn't have the funds to cover an unexpected cost such as a broken washing machine. This will probably only cost a few hundred pounds, but banks don't typically lend such small amounts."
Mark Parsons is Head of Community Finance and Social Enterprise at RBS. He said:
"Many people living in our communities struggle to make ends meet and have difficulty managing their money. Local CDFIs are able to reach those who can't access mainstream finance with more affordable loans and, crucially, they provide support with budgeting that helps people take control of their finances."
"That's often their first step towards financial independence and I'm proud that the bank is able to play a part in that process."
Related articles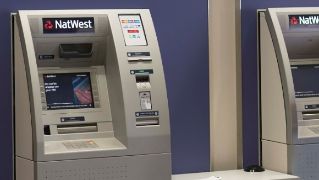 Fee-free current account launched
NatWest, Ulster Bank and The Royal Bank of Scotland have launched a new fee-free current account for customers who are at risk of being financially excluded.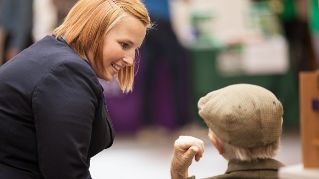 We're now NatWest Group
Come and visit us for all our latest news, insights and everything NatWest Group.