RBS recognised in The Stonewall Workplace Equality Index
RBS has ranked within the top 100 organisations in The Stonewall Workplace Equality Index for the fourth year running.
RBS has again been ranked in the top third of the top 100 organisations for LGBT equality in The Stonewall Workplace Equality Index. RBS has also been recognised as one of the top 11 employers in the 2016 Global index.
Now in its 11th year The Stonewall Workplace Equality Index is an evidence-based benchmarking report which enables organisations to assess their achievements and progress on LGBT equality in the workplace. The benchmark assesses policy, staff engagement and career development and can also provide prospective employees with an opportunity to compare and contrast organisations against one another.
The highest performing organisations are celebrated as Stonewall Top 100 Employers, enhancing their brand as an employer and service provider of choice.
Marjorie Strachan, RBS Head of Inclusion, commented:
"It is great to be recognised for our efforts in building a more inclusive bank for our customers and colleagues. For RBS to be included in the top third of The Stonewall Workplace Equality Index shows that we are making further progress against our goal to make this a great place for all of our employees to work."
Ruth Hunt, Chief Executive, Stonewall said:
"I'd like to extend a huge congratulations to RBS this year, for going above and beyond to ensure its workplace is inclusive of lesbian, gay, bi and trans colleagues and clients, wherever they are in the world. Getting this right is not easy, as not all parts of the world are progressing at the same pace. As a Top Global Employer, RBS have demonstrated their commitment to ensuring that its policies and practices are both fit-for-purpose and as inclusive as possible. This is a huge achievement for them and a fantastic contribution to achieving acceptance without exception for LGBT people around the world."
Related articles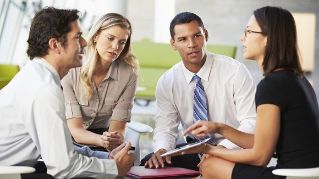 The value of diversity
Alan Sanderson looks back at his career and reflects on how much has changed for LGBT employees since the 1980s.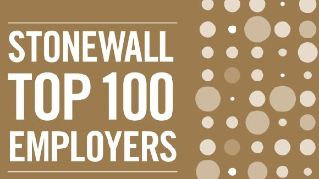 We're now NatWest Group
Come and visit us for all our latest news, insights and everything NatWest Group.