RBS announces £1 billion capital support for the UK's Purpose-Built Private Rented Sector
RBS has committed £1 billion of capital to support the development of thousands of new purpose-built private rental schemes, recognising the growing importance these developments have in providing an alternative quality housing option.
As part of its agenda to address the country's housing shortfall, improve standards for tenants and encourage the creation of new communities, the government is backing institutional investment into the purpose-built Private Rented Sector (PRS) in an effort to build one million new homes by 2020.

Amid a growing appetite from institutional investors looking to establish PRS as a viable asset class, RBS has seen an increased demand from developers and operators looking to build and manage purpose-built rental schemes in the UK, replicating models found in the US and Europe.

Phil Hooper, RBS Head of Residential Development, said: "Building new homes, purpose built for rent, is an important step in increasing and diversifying the UK's housing supply. We are already providing financing support to a number of leading developers and look forward to working with other sponsors across the country.

"RBS is fully committed to supporting the UK's housing provision and the £1bn we are committing to PRS is in addition to the £2bn per annum we provide to support the development of homes for sale."

RBS also announced a newly created role of Head of Private Rented Sector. As Head of PRS, Chiara Zuccon will lead the bank's UK-wide team dedicated to supporting its institutional customers looking to develop large scale purpose-built private rental schemes.

Last year, RBS and the Homes & Communities Agency (HCA) provided the development finance to Essential Living to create three dedicated rental developments in Maidenhead, Archway and Bethnal Green creating 300 homes, with the first properties available for rent in mid 2016. The transaction won the Estates Gazette 2015 Award for the "Real Estate Deal of the Year for Industry Impact".

Scott Hammond, Managing Director, Essential Living, said: "RBS was one of the first major funders to recognise the strategic advantages of developing a dedicated, purpose-built rental market and Chiara's appointment is a further demonstration of their long term commitment to the PRS market.'
Related articles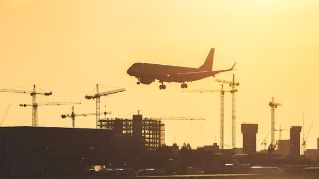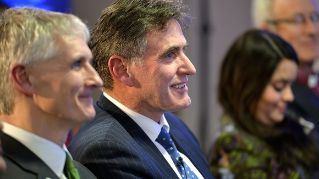 We're now NatWest Group
Come and visit us for all our latest news, insights and everything NatWest Group.