January 2016 market update
RBS has today provided an update to the market on a number of items as it continues to execute against its strategy of dealing with as much of its conduct, litigation and restructuring as possible in 2015 and 2016.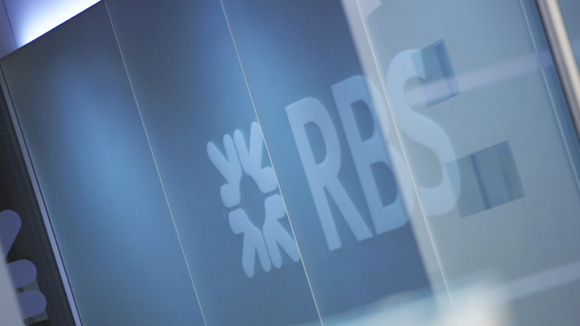 RBS CEO Ross McEwan said:

"I am determined to put the issues of the past behind us, and make sure RBS is a stronger, safer bank. We will now continue to move further and faster in 2016 to clean-up the bank and improve our core businesses. We've always been open about the scale of past issues facing RBS and although there is clearly much more to do, this announcement is a further step towards addressing legacy issues and building a great bank for our customers and delivering long term value for our shareholders."
Pensions
RBS has announced a revision of its pension accounting policy, which will result in a liability, to comply with guidance published by the International Accounting Standards Board to IFRIC 14.
The management of RBS has also signed a Memorandum of Understanding with the trustees of its main pension scheme to accelerate the schedule of future payments intended to close the pension deficit by making a lump sum payment in Q1 2016.
Conduct and litigation
RBS is making an additional provision of £1.5bn relating to US mortgage-backed securities (RMBS), taking total provisioning to £3.8bn. This does not include any amount relating to Department of Justice or US Attorneys investigations.
Following guidance from the FCA on time-barring and Plevin, RBS is making an additional provision of £500m on PPI, taking total incurred costs and future provisions to £4.3bn. On current assumptions and modelling RBS believes that this additional provision is sufficient to cover claims through to the FCA proposed deadline date of Q1 2018, subject to any further guidance changes.
Private Banking
Following year end impairment testing, RBS has decided to take a £498m goodwill writedown on its Private Business. This reflects new reporting lines and some reductions in the view on future profitability of the business (including higher corporate tax charges, lower for longer interest rate environment).

The total impact of these actions will be to reduce our expected FY CET capital 1 ratio by around 160 basis points and we expect our CET capital 1 ratio will be approximately 15% as at 31 Dec 2015.
Read the full announcement
Conference call replay
To access a replay dial-in from the following telephone numbers and use the access code provided below:
UK free call dial: 0800 953 1533
International dial: +44 (0) 1452 550 000
Ireland local call dial: 01 431 9815
USA free call dial: 1 866 247 4222
Australia free call dial: 1 800 613 774
Hong Kong free call dial: 8009 013 93
Singapore free call dial: 315 836 38
India free call dial: 1 800 300 089 80
Media Audio Call replay access number: 38202547
Transcript
We're now NatWest Group
Come and visit us for all our latest news, insights and everything NatWest Group.