Embracing your lizard brain
Lorraine Beer, an RBS employee working at Entrepreneurial Spark's Bristol hatchery, explains how entrepreneurs are encouraged to embrace their fear.
Before joining Entrepreneurial Spark as an Enabler in Bristol I worked as a Senior Lending Manager in Business Banking at RBS. I initially went for the interview because I loved what Entrepreneurial Spark stood for, which is to build credible, backable, investable entrepreneurs who can enable positive social change by building great businesses. These businesses create jobs, pay taxes and provide vital support to the British economy. I was excited by the massive impact they could make in Bristol, and I knew I had to be a part of it.
I now work with 40 businesses and support them with their growth ambitions.
What I didn't realise was how much I would learn about myself, and what that would teach me about the journey of the entrepreneur.
I used to think that I couldn't do certain things but I've learnt that "I can't" is a choice. Seeking feedback is absolutely essential - the entrepreneurs that embrace feedback and act on it are the ones who grow the fastest and with most impact and it makes me super proud to watch them.
We all say that we are happy to get outside of our comfort zone, don't we? But do we actively seek it? At Entrepreneurial Spark we push entrepreneurs to act outside their comfort zone. One of the ways we do that in the Bristol hatchery is by introducing them to the 'Lizard Brain'. This is the fight or flight part of your thinking process that butts in and tries to protect you from risk, telling yourself you shouldn't try new things in case it all goes horribly wrong. I see the Lizard Brain all the time at the hatchery, particularly around pitching.
The great thing about the Lizard Brain is that it's actually your friend, because it screams at you whenever you get outside of your comfort zone, which means that it identifies for you when you're about to try something new and definitely worthwhile. Lizard Brain telling you that the pitch will be awful? Brilliant! It means you are trying something new. Lizard Brain saying that you shouldn't call those customers for feedback? Well now I definitely know I should! So, don't fear the Lizard Brain, make friends and dance with it instead.
So, for all those out there, entrepreneur or corporate worker, I would encourage you to embrace a growth mind-set and recognise that "I can't" is a choice, always seek feedback about how you can be better, and of course, love, cherish and dance with your Lizard Brain. You never know where it might take you!
Related articles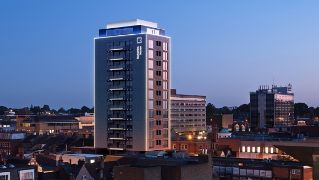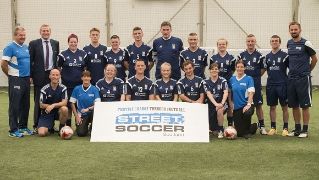 Guest blog: Tackling homelessness with football
Founder of Street Soccer Scotland, David Duke, found an opportunity through football that not only helped lift him out of homelessness, but also gave him the chance to help other people in the same precarious situation.
We're now NatWest Group
Come and visit us for all our latest news, insights and everything NatWest Group.