Royal Bank of Scotland seeks nominations for portrait on new £10 notes
The Royal Bank of Scotland is asking the public to nominate historical Scottish figures who have contributed to the field of science and innovation to help choose the portrait for its next generation of Polymer £10 notes, set to be issued in the second half of 2017.
The nomination process is open to anyone, with all suggestions to be made by 20th December.

People can nominate as many different people as they want either online ( www.rbs-communities.co.uk ) or on Facebook ( www.facebook.com/royalbankofscotland )
In order to be considered, nominees must be historical figures who are Scottish or have made a significant contribution to Scotland in the field of science and innovation.
So long as there is a good reason for the nomination, the person does not have to be famous.
A shortlist will be announced in January, with a further vote to decide the person whose portrait will be featured on the notes. This shortlist will be compiled on merit rather than volume of nominations.
Commenting on the initiative, Chief Marketing Officer, David Wheldon, said:
"At RBS we are determined to put our customers at the heart of everything we do. We felt it was only right that people should have a say in the design of these notes, particularly those with close ties to Scotland. After all, this is the money that they will be using on a daily basis.
"This initiative is a first for us. With so many great historical Scottish figures to choose from in the field of science and innovation, I'll be very interested to see who is nominated."
Related articles
Latest news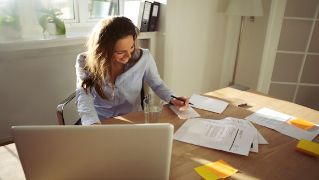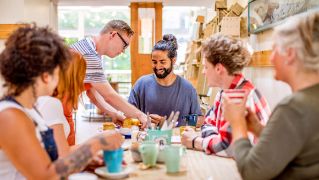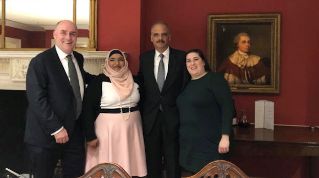 RBS Multicultural Network meets Eric Holder, 82nd US Attorney General
Simon McNamara, RBS Chief Administrative Officer and Executive Sponsor of the RBS Multicultural Network, recently hosted an event in discussion with Eric Holder, the first black US Attorney General. They discussed career, ethnicity, diversity and even a little bit of politics. At the event, Eric Holder shared his wisdom and experience with attendees from the RBS Executive committee and RBS Multicultural Network. Simon McNamara blogs about his experience meeting Eric, a BAME role model, and why diversity is so important to RBS.