RBS commits £500,000 to charitable causes for #GivingTuesday 2015
Following the success of #GivingTuesday 2014, RBS is delighted to be joining the celebrations again this year for #GivingTuesday 2015.
#GivingTuesday (1 December 2015) is a global day of giving. After the sales of Black Friday and the online shopping boom on Cyber Monday, #GivingTuesday is an opportunity to come together to show the world why it's good to give. Whether it's making a donation, volunteering your time or just spreading the word at the start of the Christmas shopping season, #GivingTuesday is a call to action for everyone who wants to give something back.
RBS is a founding partner of GivingTuesday in the UK and is proud to offer further support in 2015. To celebrate GivingTuesday this year, RBS is donating £500,000 to charities across the UK regularly supported by employees through the bank's payroll giving scheme.
In addition to financial support, the @RBSGroup Twitter account will be tweeting throughout the day informing followers of the support offered to charities and community groups throughout 2015. The account will also support the tweets of charity partners and retweet posts from RBS employees talking about their own charity activities.

RBS Head of Community Programmes, Thom Kenrick commented:
"In 2014, we were the very first UK bank to join the #GivingTuesday movement. We loved taking part in #GivingTuesday so much that we're doing it again this year, giving us another chance to encourage our customers, staff and followers to join a global movement to bring about local change."
Hannah Terrey, Head of Policy and Campaigns at the Charities Aid Foundation, said:
"It's great that RBS is such a strong part of the global #GivingTuesday movement again this year, encouraging regular, long-term giving to charities. As a Founding Partner in 2014 their contribution has been invaluable, especially in mobilising other Corporates to take part. After the shopping bonanza of Black Friday and Cyber Monday, it's great to have #GivingTuesday as a day for giving something back and it's brilliant to see RBS among the major companies leading this movement in Britain.
Get involved on 1 December 2015 by tweeting an #unselfie - a picture of yourself holding a written message of how you've supported giving over the past year, or a pledge for the future. Include the hashtag #GivingTuesday to be part of the wider movement.
Related articles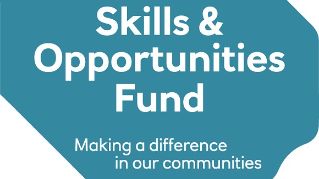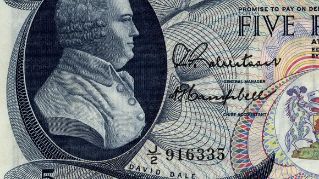 A history of giving
RBS is immensely proud to support #GivingTuesday. Although this fantastic project is a new initiative, the ideas that underpin it certainly aren't. RBS Archivist Ruth Reed looks at some well known historical philantropists that have ties to RBS.
We're now NatWest Group
Come and visit us for all our latest news, insights and everything NatWest Group.